Year 6 Learning Updates
A visit from a Magistrate!
Today Year 6 were visited by Alvin, who is a judge in a Magistrate's Court! As the children are now 10 years old, it is important that they understand the responsibilities for their actions. Alvin gave a very informative talk to each Year 6 class about our British Justice System and how it all works. The children learnt about many different aspects, including:
What are rules?
Why is it important to have and follow rules?
What the meaning of a crime is
The different levels of seriousness for each crime
They saw inside a court room 
Who works in a court room?
What the consequences of a crime may be
What a criminal record is
Saw images inside a prison and what it might be like
The children were incredibly mature with their answers and questions that they were asking Alvin. They all found the talk very interesting and said were all very engaged throughout. Thank you, Alvin for our visit!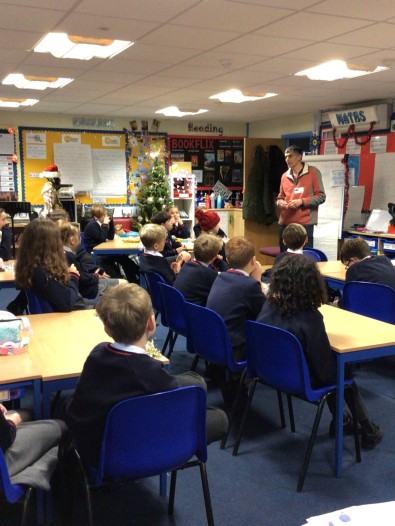 WW2 Walkabout Kings Hill
On Monday, our Year 6 children went on a 'WW2 Walkabout' around Kings Hill. On our route, we were making observations of human features that have changed the land around Kings Hill. This is known in geography as fieldwork research. We saw some fascinating WW2 relics including: 
Bofors light anti-aircraft tower
The Officers' Mess
Churchill Square
The Control Tower
Two Pill Boxes
WW2 Memorial
When we returned to school the next day, the children created maps of their route around Kings Hill to show their field work observations of the human features. Some children chose to accurately draw a map free hand and some chose to trace the outline of a map. The children then annotated their maps to describe and explain the human features.
Computing Week in Year 6 - How do we create a website?
Year 6 linked their Science learning to Computing this week! Using Google Sites, Year 6's challenge was to create a website all about light!
The children used many skills to complete this challenge including:
Using a search engine and selecting multiple web pages
Learning that you need to check multiple sources before believing information found on the internet is correct
Learning about the issues surrounding copyright and plagiarism and the importance of acknowledging sources.
Learning that search results are ranked in order of relevance.
Comparing a range of sources to check the validity of information.
Learning that websites are a powerful tool to share information and that they should be targeted to an audience
To be successful with their creation of their website, the children had to:
Work with a partner and display good collaboration skills
Used their knowledge and understanding of science and the topic of light
Show perseverance and determination when learning new skills
Watch this space for examples of Year 6's 'All about Light' websites.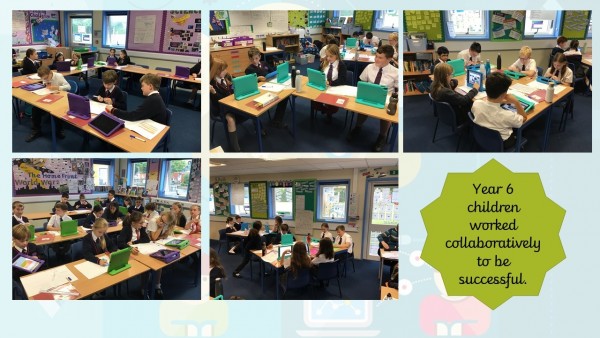 Week One fun with a World War Two Treasure Hunt!
Today the Year 6 children were set a special mission by the Prime Minister to complete an important task to help Great Britain and their allies. They had to go under cover and locate some key information for the allied forces.  The information provided them with a secret code: THE HOMEFRONT. 
By cracking the code, the children discovered one of the most important things that helped us to win the war!
The children also had the opportunity to look, appreciate and research some WW2 artefacts.