Year 2 Learning Updates
W/b 10th May 2021 
We have had lots of fun outdoors this week! We imagined that we were Jeanne Baret for the afternoon and 'discovered' plants in Discovery Walk. We thought about how the plants looked and the people who discovered them (us!) to create names for them.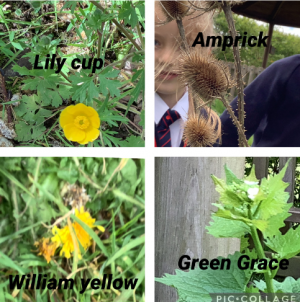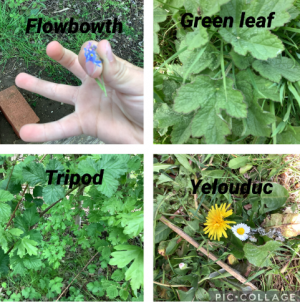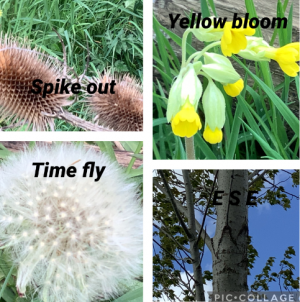 In Science, we have continued our 'Plants' topic. This week, we used our observation skills to look closely at seeds. We used a classification chart and sorted them by colour, shape and size. We then recorded them as pictures in our books. We couldn't believe that so many huge plants grow from such tiny seeds!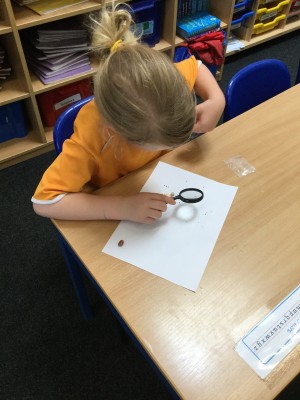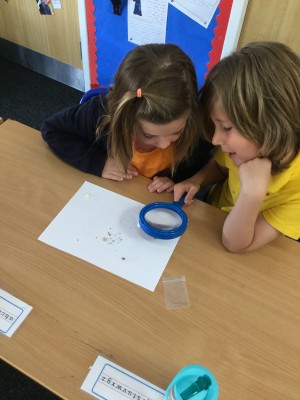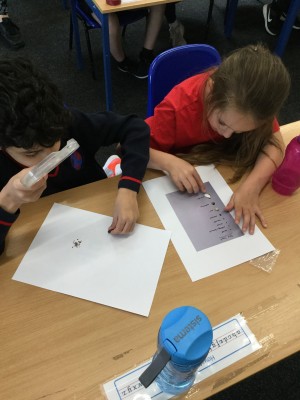 W/b 10th May 2021 Outdoor Learning 

In Year 2 we have been taking our Explorers topic outdoors. We have discussed what kind of islands Christopher Columbus, Jeanne Baret and Ernest Shackleton might have seen and then created and named our very own islands.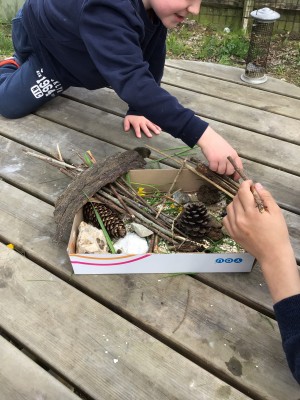 W/b 24th May Explorer Day 
We had a very exciting day celebrating the end of our Explorer topic! The children all looked very adventurous and enjoyed a day of learning all about 'Journey' by Aaron Becker. 
W/b 7th June 2021 Mini-beast Mayhem
After a relaxing half term, Year 2 came into school and couldn't believe what they saw; mini-beasts had taken over our classrooms! We thought it would be best to write to Miss Gobell to let her know what had happened and then decided to learn everything we can about mini-beasts to make sure that it doesn't happen again. Visit this page again to keep up with our Mini-beast Mayhem topic!
Sport Day 2021!
What an exciting afternoon we had on Thursday 1st July! We ran, jumped, threw, balanced, slalomed and dribbled (with a football) the afternoon away. The children were supportive team mates and we are so proud of each and every one of them. 
Enterprise Day
We had a brilliant morning enjoying the sun on the field helping Year 6 raising money for their end of year celebrations. The Year 6 children had put lots of effort into creating imaginative stalls full of things to buy and games to play. The children in Year 2 had this to say...
"I'm really happy that I got my first scrunchie." Beatrice
"The Year 6 children were kind." Iris
"It was fun playing all the games." Kaj
"This enterprise year was the best!" Ella
"It was the best thing ever!" James C
Some adjectives that Amelia, Rosie and Rose used were, "Fabulous!" "Amazing!" "Great!"
Thank you Year 6 for a wonderful morning!
Wild Hair Day!
What a wild day we had on Wednesday 14th July in aid of our school charity, The RSPCA. The hairstyles were outrageous, creative and wild! There were birds nests, mohawks, cupcakes and doughnuts adorning the children's heads. We were so impressed with the lengths that the children went for to raise money for animals in need. Thanks to the children and adults for making it a wild and wacky day.