Computing & E-Safety
As you will be aware, our curriculum is based on discovery – the action or process of finding out or self-discovery - and our computing curriculum does just this. We enable our learners to begin each lesson with a question to answer. We live in an ever-changing digital landscape which has been particularly clear during lockdown when education and companies have had to adapt to life in a more digital world.
We believe that it is our role to prepare children for their future within this digital world. We provide them with transferable skills, allowing them to adapt, be resilient and connect with the ever-changing digital world they find themselves in. Children learn new skills in computing lessons using a variety of resources: iPads, Laptop Computers, Lego WeDo, Ohbots, Mbots, Makey Makey and many more. 
Have a look at some of the projects that children in our school have been up to below. 
Year 5 Scratch Project
Last week, Year 5 were exploring Block Code and thinking about how they can create complex algorithms using 'When' blocks on Scratch.  As you can see from their Sprites below, they have created some exciting Scratch characters that interact with each other and discuss musical instruments.  The children had great fun debugging their algorithms as issues arose.  The music that their characters played also sounded great!
Year 3 Lego Wedo 2.0 Robotics Project
I think most children in Year 3 would say their most exciting learning this week was a fantastic robotics project using Lego Wedo 2.0.  The children learnt about how the stones found at Stonehenge travelled huge distances to be placed there and the people who moved them had no technology to help them to do it.  So, they decided to design a robot that could do all the pulling for them!  The children managed to write an algorithm that would help the robot pull the stones.  However, they found that they needed to debug (adjust) the code to help the robot travel with the stones over different surfaces. They learnt about how a motor is an output device and it is controlled by the algorithm. You can see some pictures of the children developing their robots below.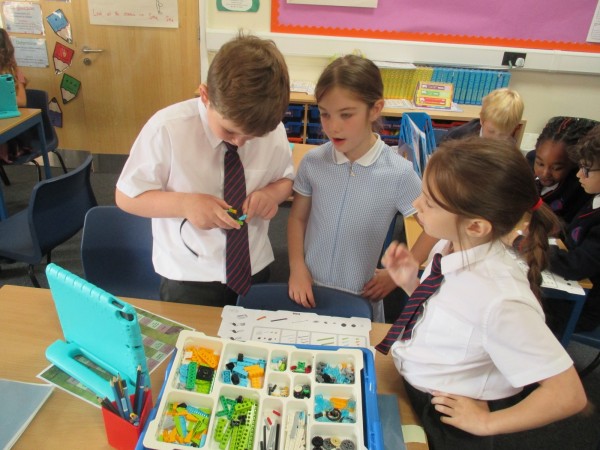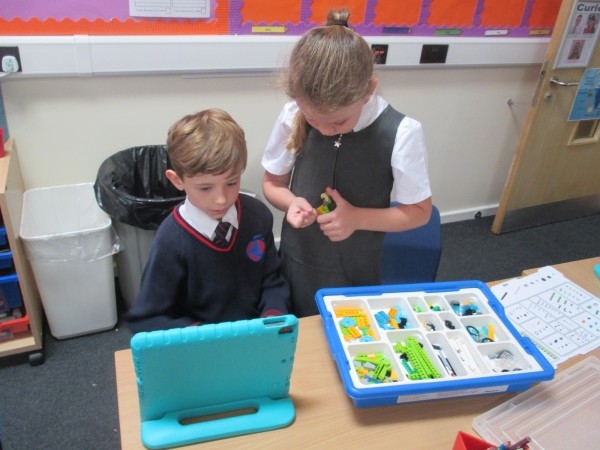 Computing in Year 6
This week Year 6 have been using their prior learning from Year 4 and 5 to make the link between written code and block code. They were given challenges to complete using the coding software 'Scratch'. Some of challenges included:
Can you make your sprite rotate clockwise, pause for a small amount of time and then rotate anti-clockwise?
Can you make your sprite make a noise but can you change the pitch and volume?
Can you add another sprite and make it look like the two sprites are chasing each other?
SUPER CHALLENGE: Can you create a scratch game which involves a points system? i.e. points allowed and points deducted.
The children focused on creating and debugging algorithms that successfully completed the tasks. They were also challenged to change and use the most efficient algorithm and discovered why this was more effective than longer blocks of code.
Next time, the children are going to begin using written code using Python in Pieces in order to develop their coding skills further with making the link between block code and written code.
Please see below some examples of the children's code using 'Scratch'. Click on the image to take you to the children's project.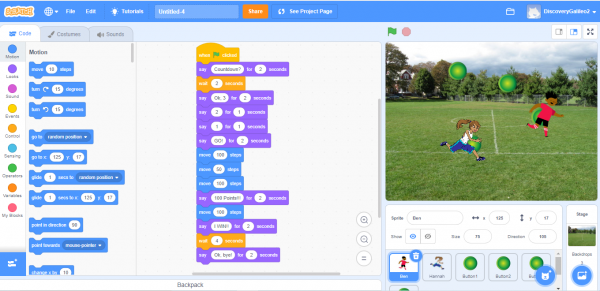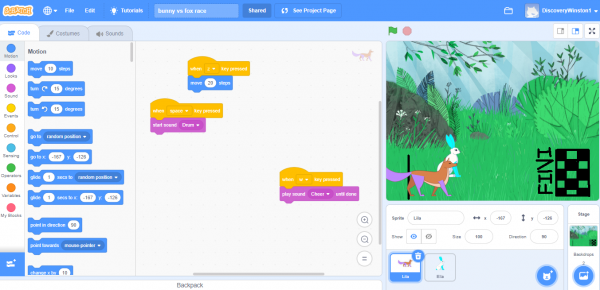 Computing Week in Year 6 - How do we create a website?
Year 6 linked their Science learning to Computing this week! Using Google Sites, Year 6's challenge was to create a website all about light!
The children used many skills to complete this challenge including:
Using a search engine and selecting multiple web pages
Learning that you need to check multiple sources before believing information found on the internet is correct
Learning about the issues surrounding copyright and plagiarism and the importance of acknowledging sources.
Learning that search results are ranked in order of relevance.
Comparing a range of sources to check the validity of information.
Learning that websites are a powerful tool to share information and that they should be targeted to an audience
To be successful with their creation of their website, the children had to:
Work with a partner and display good collaboration skills
Used their knowledge and understanding of science and the topic of light
Show perseverance and determination when learning new skills
Watch this space for examples of Year 6's 'All about Light' websites.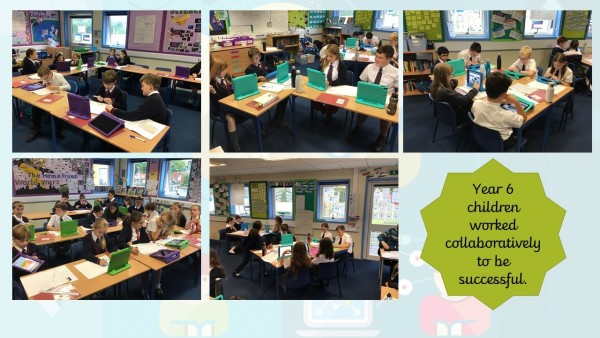 Year 4 Lego Wedo 2.0 Robotics Project 
Children in Year 4 would agree that one of the most exciting computing projects they have looked at so far is the Lego Wedo 2.0!  The children used their skills from last year to code a motor using an algorithm. They then had the challenge of building their own moving project and coding it with a simple brief! Although they found it difficult at first, they rose to the challenge, creating fantastic moving robotic devices to help tackle pollution in the seas. Have a look at some picture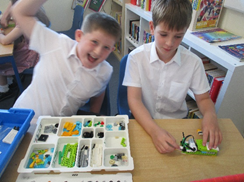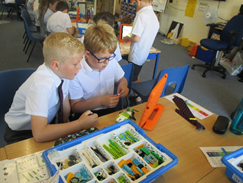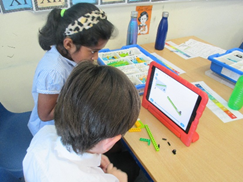 s of them in action below: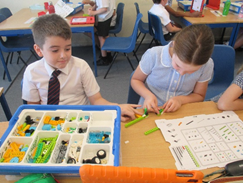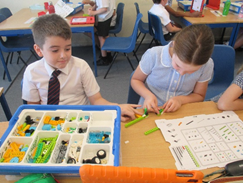 Below are some activities and links which children can explore following Safer Internet Day 2021 this year. Never has it been more important that the children know how to safely use the world of the internet, as well as knowing what and who they can trust. 
Digiduck Stories - there are 3 stories which help children understand how to behave in a digital world safely. https://www.childnet.com/resources/digiduck-stories These stories are suitable for children in EYFS and KS1. 
What can you trust online? 
A 3 minute video helping children to begin to think about what they can trust online. https://vimeo.com/480849087 
SMART Crew -  a range of videos and activities to help support children in KS2 to understand how to navigate the online world. https://www.childnet.com/resources/the-adventures-of-kara-winston-and-the-smart-crew/smart-crew-guidance-and-activities 
Have a look at our special school assembly for Safer Internet Day too. 
https://sway.office.com/i6RBRoQTAT2bUmRH?ref=Link 
Safer Internet Day 2021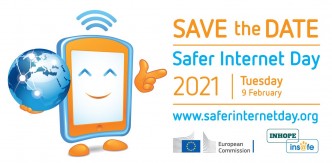 During this academic year, Safer Internet Day took place on Tuesday 9th February 2021. The focus of Safer Internet Day this academic year was to celebrate the amazing range of information and opportunities online, and its potential to inform, connect and inspire us, whilst also looking at how young people can separate fact from fiction (fake news!).
This video below explains more about Safer Internet Day theme for 2021. 
The Discovery School are proud to work in partnership with Safer Internet Day, and we have posted some of the learning that the children have created here on the website over the week. 
As part of our remote learning, children were set the challenge to design a poster for Safer Internet Day 2021. Below is our gallery of posters. 
 Information for Parents and Carers 
Below are a selection of website which have a range of resources and advice on many aspects of life online.