EYFS Learning Updates
Welcome to our EYFS learning updates page
2023/2024 Cohort
Welcome to The Discovery School! The children have been having an amazing time exploring their new learning environments, making friends and getting use to their daily routines. Here are some pictures of what we have been up to: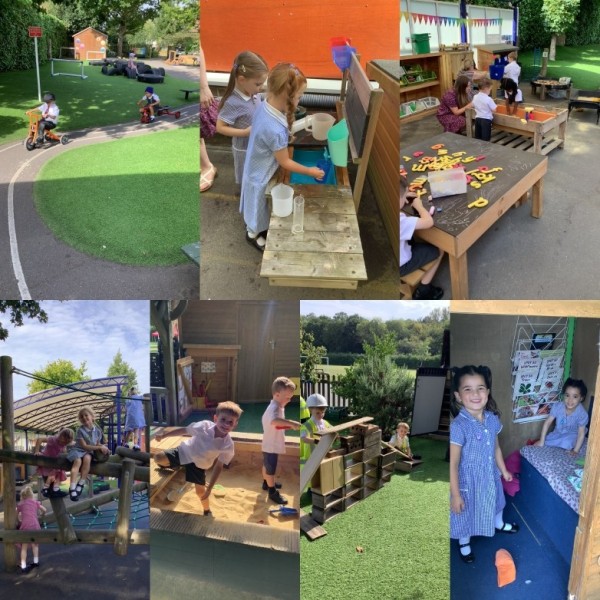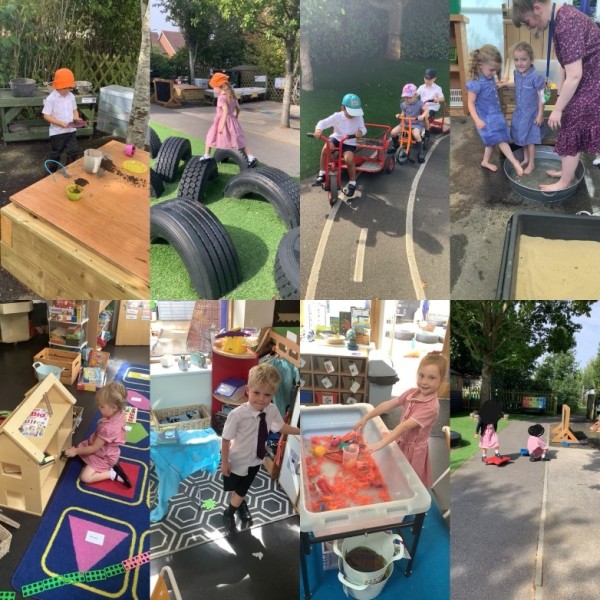 Term 1
EYFS have had an amazing first term at school, they have all settled into their new routines and loved exploring their new learning environments. 
Our question of discovery for this term was 'why is it good to be me?'
The children have loved learning about diversity and why it is good to be unique and different. We have learnt all about ourselves through the stories, The Colour Monster, Elmer and Rainbow Fish.
In Phonics we have learnt how to listen to sounds, make sounds with our bodies, how to hear rhyme in words and learn letter sounds which we can use to blend to read words! We have even had a go at writing letters and learning how to draw exciting patterns or draw to music.
In Mathematics we have learnt how to match and sort different objects. We have learnt how to recognise numbers 1 and 2 and match them to their value. We have also learnt how to make our own exciting repeating pattern patch works!
We had so much fun at our Elmer Craft Workshop, we made our own Elmer puppets and danced to lots of different music!