EYFS Learning Updates
Term 5
Week 1/2
In EYFS we have been learning the story, 'The Very Hungry Caterpillar'. We have learnt how to retell the story and sequence it in the correct order, we have tried lots of yummy food from the story and made fruit kebabs by cutting the fruit up all by ourselves! We have also learnt lots about the life cycle of a butterfly and we have used our creative skills to paint, collage and build lots of exciting art pieces linked to the story. In PE we have been learning how to do gymnastics and move our bodies like caterpillars or butterflies and we used big soft play to make obstacle courses. In Week 1 we also learnt about Saint George's Day and we made puppets to retell the story. Here are some pictures of the amazing things we have been up to...
We also found a birds nest in our outside area, so we have been learning lots about baby animals and spring time! 
Week 3/4
This week an alien spaceship crash landed in our outside area! We couldn't believe it. Luckily an alien called Beegu left us a letter and explained what had happened. Now we are learning to retell her story to help her Mummy and Daddy to come and find her.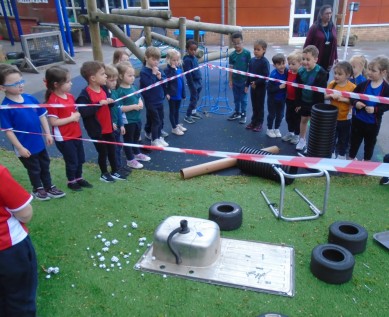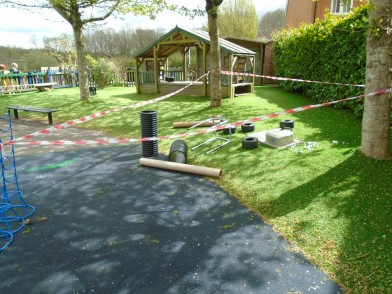 Here is a picture of Beegu:
Have you seen her anywhere? We have been making lost pictures to help her be found and find her way back home.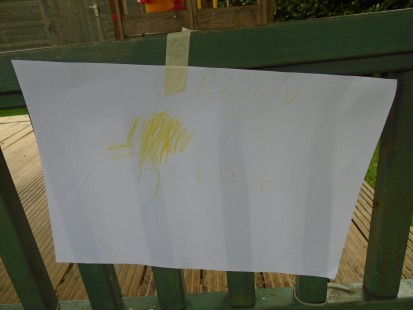 We found out that Beegu is from Mars so we have decided to learn more about space and our solar system. Here are some of our learning: