Year 3 Learning Updates
21/7/21 - Year 3 Sports Day
The children had a phenomenal day filled with incredible sports activities.  Fun was had by all! 
This afternoon, the children were split into their houses and took part in a series of events in a circuit.  During the session, all the children took part in a sprint race, a tennis ball balance race and a slalom race in and out of a set of poles.  There was also football dribble competition as well as a throwing the javelin event.  Everyone supported their team mates during each event and it was lovely to see the camaraderie and team spirit.
Shortly afterwards, all the children got to compete in a race.  These included a sprint, sack hurdle and relay race as well as an obstacle course. 
All the points for each team were then tallied up and Shackleton were declared the winners!  They were closely followed by Scott in second place, Cook in third and Franklin in fourth place.  However, we won't know the true winner of Sports Day until all the year groups' scores are added together!  The children can't wait to find out who will be the ultimate winner!
29/6/21 - Exploring 3D shapes
This week Year 3 have been learning about different shapes.  They had great fun investigating the number of vertices there are on different shapes.  They used this information to help them create 3D models of the shapes using straws and modelling clay.  I'm sure you will agree that they did a wonderful job!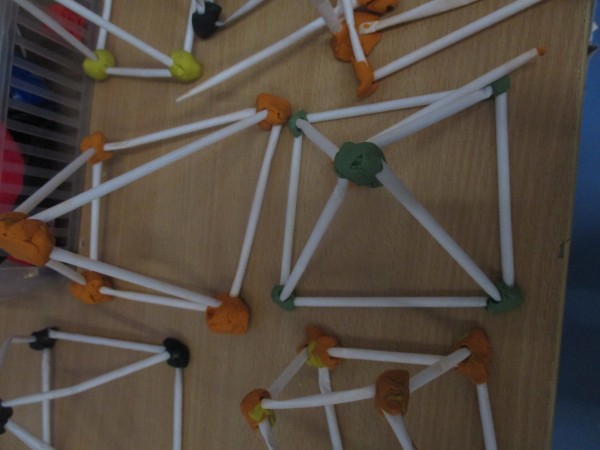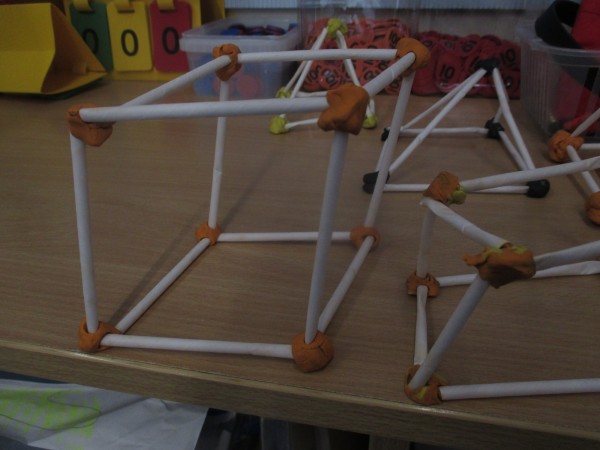 22/6/21 - Levers and Linkages
The children have had a great week investigating levers and linkages in Design and Technology.  It all started when Gareth Southgate sent us a message asking for the children to design him a silent cheering devise to cheer on the England team during the Euros.  The children measured, marked out and explored prototypes and eventually settled on a final design.  As you can see from the pictures below, they did an amazing job!  We hope that Gareth likes them too!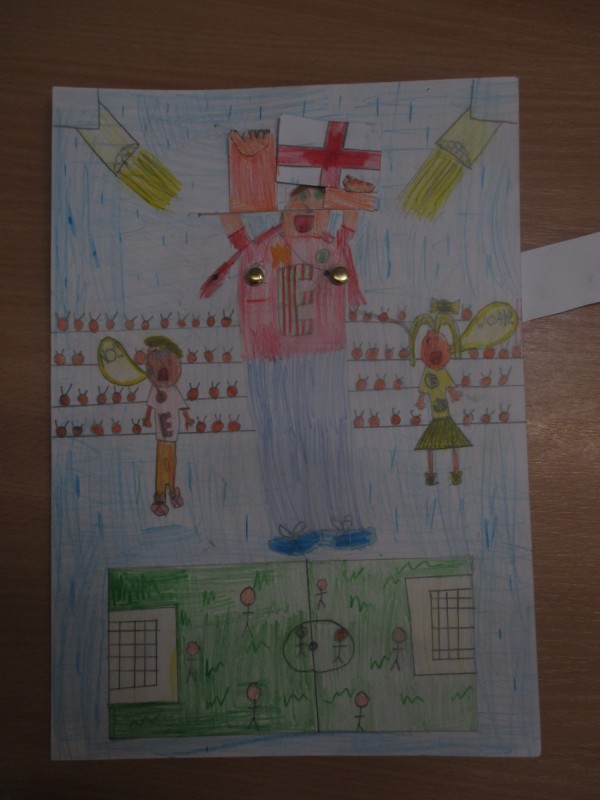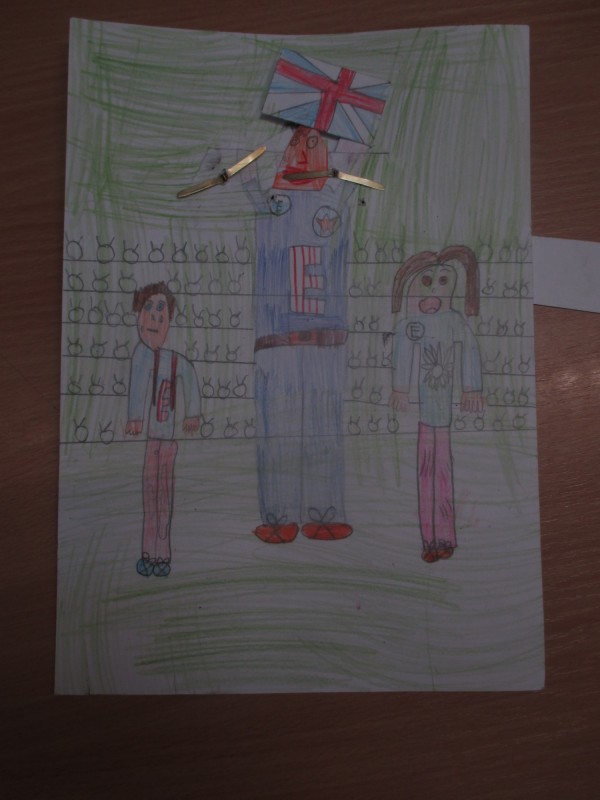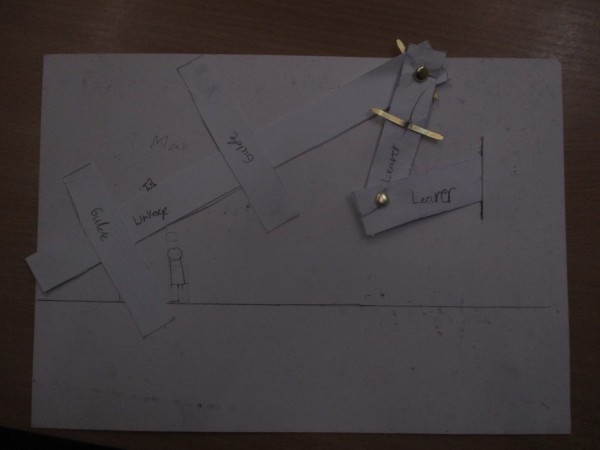 11/6/21 - Going Greek Potty!
Before the half term holiday the children had an amazing day learning about papier-mâché artists. This inspired the children to want to create their own papier-mâché artwork.  As they had been learning about the pots used by the Ancient Greeks, they decided to use these as inspiration for their own creations.  To begin the project, the children designed their own pot that replicated the style of those used in Ancient Greece.  Then they used masking tape to attach the cardboard handles and cups to a balloon.  Next, they covered the whole structure in papier-mâché. After many popped balloons, lots of mucky hands and a week of drying time over the half term holidays, the children finally had a structure for their pots.  The next step was to investigate secondary colours and decide on some good colour choices for their pots.  Two coats of paint later, the pots were complete and the children were very proud of their creations.  As you can see from the pictures below, the pots turned out extremely well!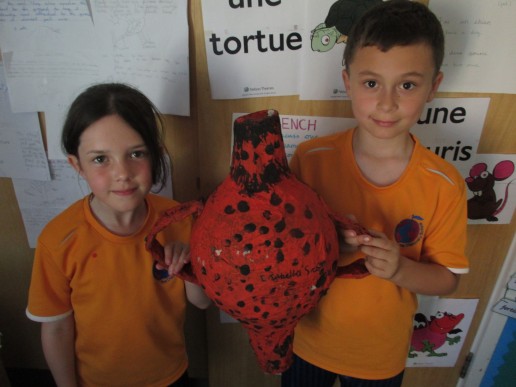 17/5/21 - Strange Goings On At The Discovery School
The children woke up to some very unusual events at The Discovery School this week.  When they arrived at the school, they were asked to investigate some odd goings on by Miss Gobell and to write a news report all about what had happened.  The children discovered strange green goo on tables in the hall, scorch marks on the school field, unusual marks on a whiteboard and a trail of breadcrumbs leading from the kitchen.  This caused a huge amount of debate as to exactly what had taken place. Some children believe the school was visited by aliens, whereas others believe that someone broke in and caused the chaos.  The investigations are still ongoing, hopefully the mystery will be solved soon!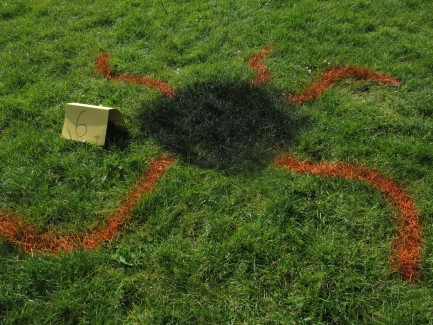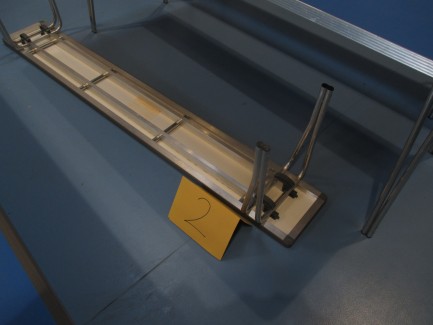 30/4/21 - Captain Tom 100 Challenges
The school wanted to celebrate the life of Captain Tom and join in with the 100 challenge designed in his name.  In Year 3 the children had a fantastic day investigating the number 100 in maths.  The children all decided to take part in PE challenge based around the number 100.  In Curie Class, they voted for what they wanted to do and settled on passing a football 100 times between them.  As you can see, it was a very long line and needed lots of kicks to get the ball from one end to the other!  The children all thoroughly enjoyed their learning about the number 100 and celebrating the life and charity work of Captain Tom.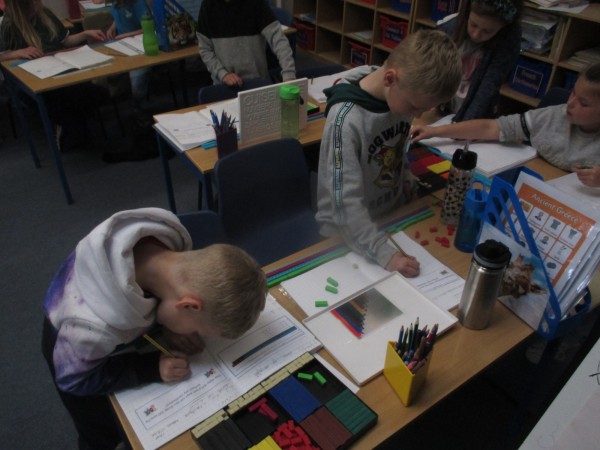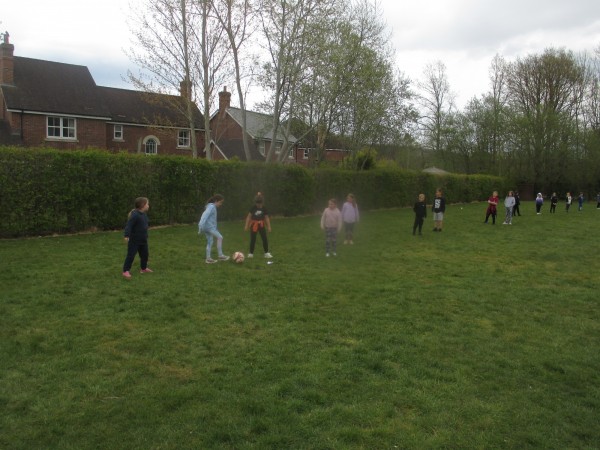 19/4/21 - Robotics Project
Year 3 have had a fantastic day exploring Robotics.  The children have learnt how to build and program robots using Lego WeDo 2.0.  It allowed them to explore algorithms, block code and sequential thinking.  The projects involved creating a working Mars rover as well as creating a working simulation of a bee hunting for pollen.  The children all really enjoyed creating their robots and many are now keen to go on to be future computer programmers!  Have a look at their hard work below.