Year 4 Learning Updates
First Week
Wow! What a first week it has been already in Year 4!
The children have settled brilliantly at the start of the new school year and are already working incredibly hard. As well as establishing and getting used to new routines, the children are well underway with their lessons and learning. 
Year 4 children have already completed their first Computing - Lego WeDo. It was fantastic to see the children demonstrating excellent problem solving and teamwork. Below are some photos of what the children made and some of the code they used to be successful. 
On Friday, Fantastic Fred came to visit The Discovery School to talk to the children all about how to look after ourselves and our mental health. 
F - Food
R - Rest
E - Exercise
D - Devices
Sports Day 2022!
The sun was shining, we had all practised our events on the run up to the big day, and it had finally arrived - Sports Day 2022! Year 4 had a fantastic morning demonstrating lots of the key skills and techniques across a range of events in front of a packed field of parents and supporters. The children all showed fantastic teamwork, cooperation and many of our  school values as they rotated round a carousel of events and competed to their highest abilities. Thank you again if you managed to come along and cheer the children on.
Honeybread Making 
As part of our work linked to the Anglo-Saxons, we explored some of the interesting delicacies they used to enjoy wat back then. Honeybread was popular and quite simple to make, which was a firm favourite with many Anglo-Saxon people. When looking at our instruction writing unit, we thought it would be a great idea to make and write a recipe for honeybread and try it out for ourselves. 
Here are some pictures showing how we got on.
Jubilee Week
Our final week in Year 4 for Term 5 has been an incredibly busy, yet fun week where we had the opportunity to learn all about the Queen, her coronation and the Jubilee celebrations that will take place to mark her 70 years on the throne. 
Some of our activities this week have included: exploring all decade of the 1970's and learning all about the Queen, designing commemorative coins to mark the Queen's Jubilee, finding out all about how and when the decimalisation of money came about, looking at all things fashion during the 70's , which included studying how body image and styles have changed over the past 50 years, researching and practising the art of tie-dying and finally making a Jubilee clay tile using skills including scratching, joining and blending What a week! 
To round off the week, we had a delicious whole-school lunch on the field on Friday followed by each class singing a song from their decade and some special performances from the KS1 and KS2 choirs. 
Below are some pictures of our week. 
Kensuke's Kingdom has been a book that we cannot put down at the moment! We have loved reading the story so far in Guided Reading and also using the characters and settings to inspire us to create some of our own creative writing. Here are some of our character descriptions for Kensuke. Look out for our setting descriptions of the beach and jungle next week! 
Ukulele updates
Year 4 are now well into the swing of our weekly ukulele lessons and are currently working on a few songs, which we are hoping to be able to perform for the school at the end of the term. Watch this space for any more picture updates or video clips in preparation for our performance. 
All things Term 4 and 5!
Year 4 were incredibly busy at the end of Term 4 and have been for the beginning of Term 5 across all areas of the curriculum! We have been enhancing our knowledge and skills from finding alternative ways to generate power and electricity, to mastering our skills in football, learning about states of matter and how these can be changed, to working with a partner and a group to create expressive and sleek gymnastic balance routines. 
Bubbleworks 
In preparation for Science week at The Discovery School, The Bubbleworks came to visit us and demonstrated some of the many wonders of Science. We learnt all about what is needed to make fire, how important oxygen is, upthrust and how fun bubbles can be! 
Here we are in action:
Learning Updates
Today we began our new and exciting text - Kensuke's Kingdom. The children really enjoyed our stunning start to the new English and reading topic, which included learning all about Japanese calligraphy writing and how to make interesting animals and objects using origami. 
Here are some pictures of our activities today: 
Pizza Making in Design Technology
As part of our design technology work this term, Year 4 got busy creating, making and evaluating pizzas! The children began by discussing and reflecting on their knowledge of pizzas, including what they liked and didn't like, to help them make informed choices about their topping selections. They then went on to learn key skills and techniques when it came to making their dough from scratch and also preparing a range of toppings which included: cutting, grating and peeling.
Kent Fire Safety Visit
We were very lucky this week when a member of the Kent Fire and Rescue team came to visit The Discovery School and educated us about fire safety and also about what to do should a fire arise in the building or house you are in. We got to watch a video about the importance of a fire escape plan, talk about what to do when a fire breaks out and ask questions about keeping ourselves and others safe.
Christingle 
On Tuesday 14th December, the Discovery School all took part in a whole-school Christingle service. We began by learning all about what the Christingle is, then we watched a lovely assembly with Reverend Montgomery who explained what each of the parts of the Christingle represent and why we remember at this time of year. The choir also treated us to some beautiful singing, which the children joined in with. 
Kent Life
As part of our new topic on the Romans and what they brought to Britain, Year 4 were lucky enough to visit Kent Life to learn more about this. It was a fun-filled and action-packed day where each class took part in 3 workshops - meeting Boudica,  meeting a Roman soldier and learning about Roman technology. We will be using this new knowledge to help us with lots of our work this term and also to help us answer our Big Question!
We learnt all about Roman life and how this has helped shape our world today. 
Here are some pictures of what we got up to on our trip:
Exploring pneumatics! 
The fantastic 'Leon and the Place Between' gave use the inspiration and ideas for learning all about pneumatics in D.T. First we learnt all about what pneumatics are, where we can see and use them in our everyday lives and then explored the science behind how they work. After investigating our own mini pneumatics, we turned our simple, ordinary shoe boxes into magical and mysterious worlds with a moving pneumatic part. 
Here are a few pics of us in action!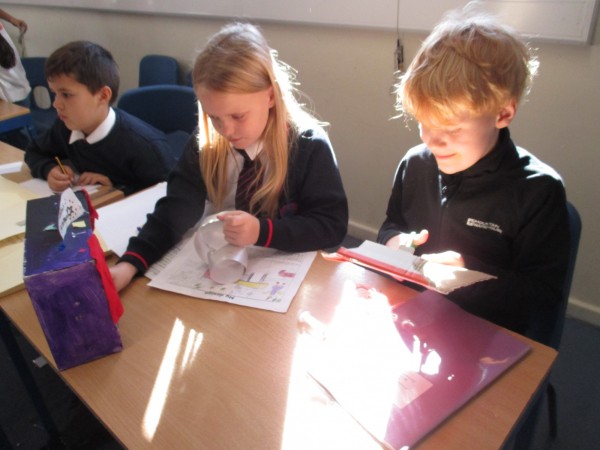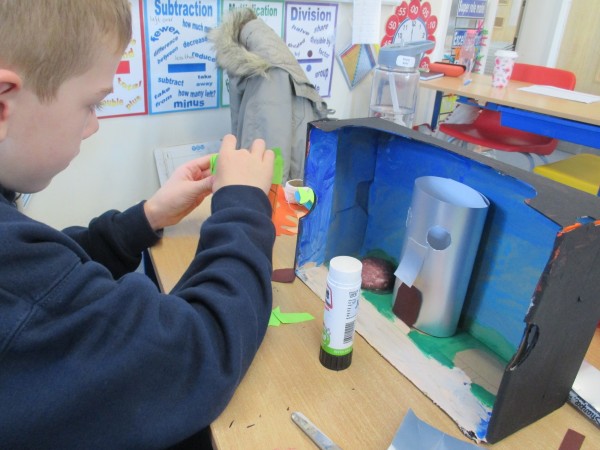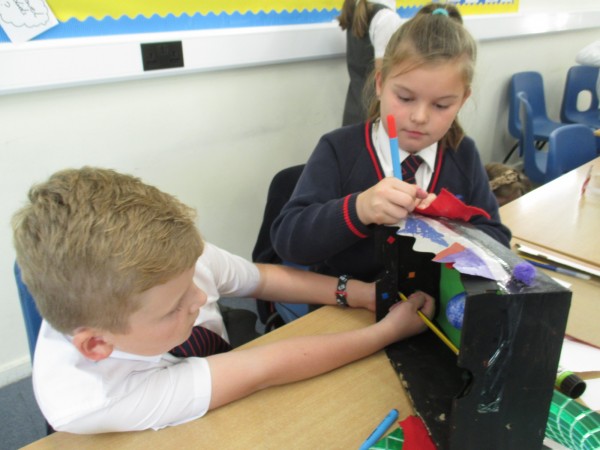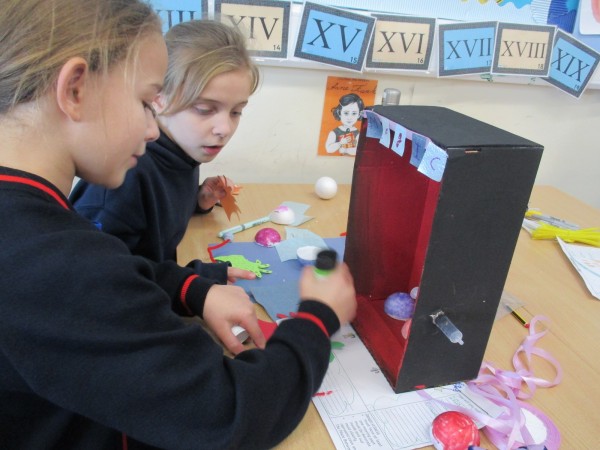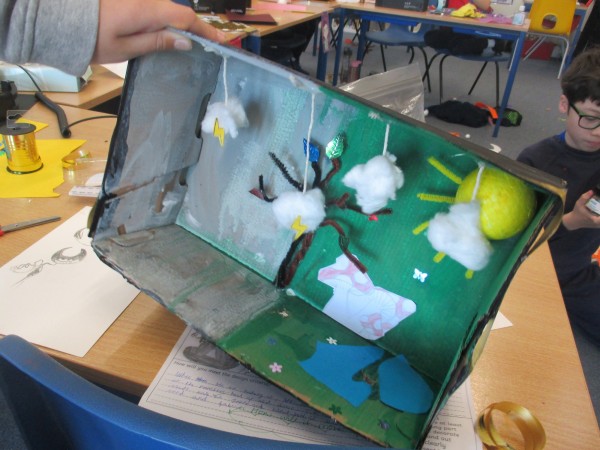 Little People Big Dreams inspired work in English
In our final week of Term 1, the children in Year 4 have been incredibly busy with their learning!
After reading a range of biographies based on several famous people from around the world, we learnt all about what makes a biography engaging and interesting for readers. We then applied the skills we learnt about biographical writing in our English lessons into our own similar style of writing.
Completing and publishing our 'This Is Me' biography booklets based on the fantastic 'Little People Big Dreams' series is something all the children can't wait to share with with their grown-ups when we return back to school.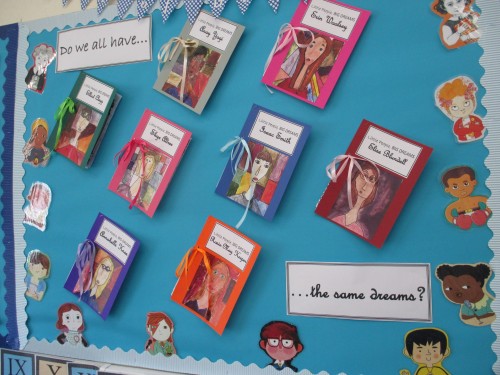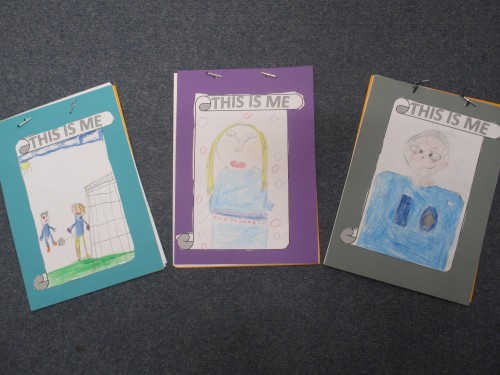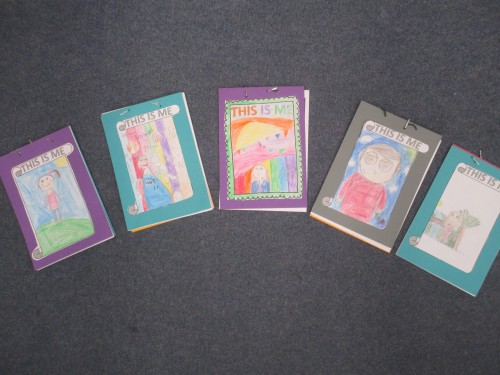 Drama! Drama! Drama!
On Friday, Year 4 were luck enough to have a local drama specialist visit each class to teach us all about how to be an effective performer and what it takes to be great on stage! 
The children took part in a range of short activities ranging from acting, speaking and listening. Here are a few snaps of us in action.
All of the pupils were also given a short monologue sheet at the end of the session to take home, whereby they choose one short speaking part to practice and then deliver this next time our drama visitor is back in school.