Year 5 Learning Updates
7/10/21 - Computing
Year 5 have had lots of fun recently, learning coding! We used Scratch to create conversations between characters and play musical instruments! The children showed great persistence, as they encountered problems and debugged their code! Here is an example of one child's work!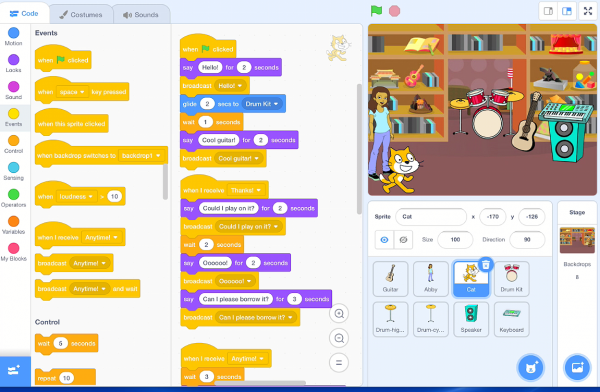 16/9/2021 - Amazing Art!
Year 5 have been creating beautiful artwork and exploring the use of watercolours. This artwork has been based on a drawing of a garden in the book 'How to Live Forever'. The children enjoyed trying different mediums to create their picture and even created their own viewfinders! Have a look at some examples of their lovely paintings below!