Year 5 Learning Updates
2022-2023
Year 5 Sleepover!
This term, Year 5 experienced a sleepover in the school! They had a great time doing lots of activities throughout the day, including pond dipping, forest school and orienteering! Following this, they had dinner delivered from a local fish and chip shop and then a big, year group playtime outside! They then settled down for the evening and watched 'Wall-E', followed by a bedtime story from Miss Stock!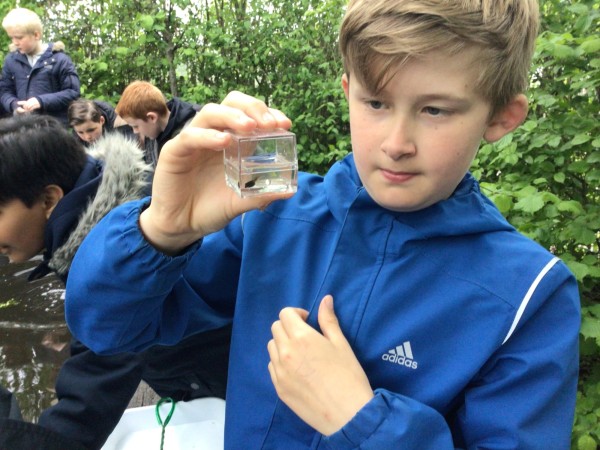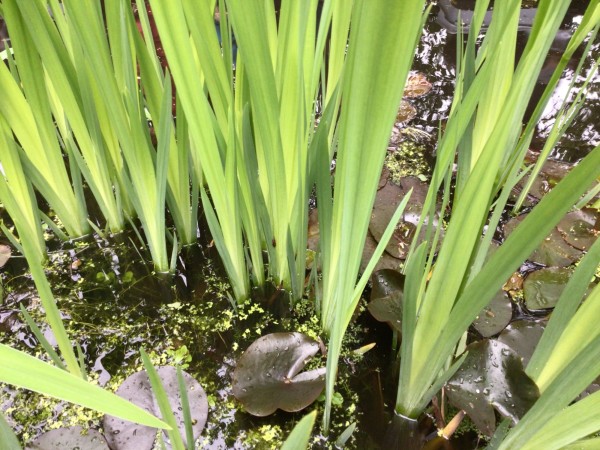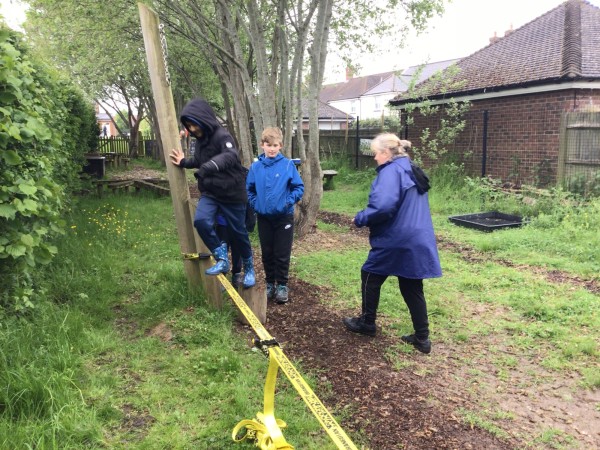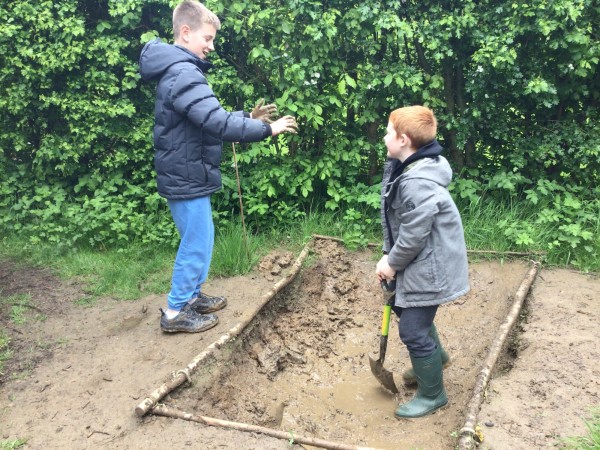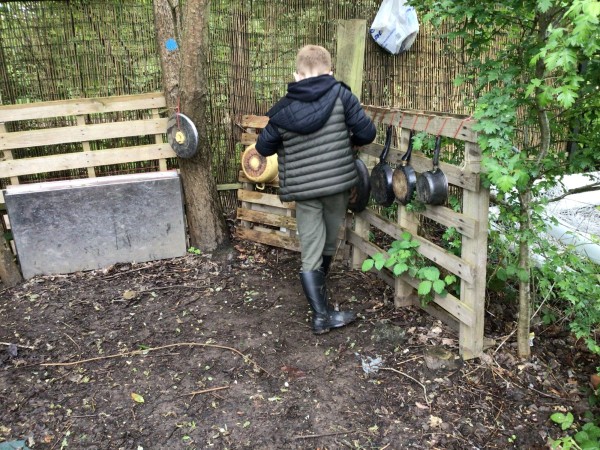 Kings Charles III Coronation!
This week, Year 5 have loved learning all about King Charles III coronation and celebrating this momentous event! They have enjoyed learning about a decade of his life: the 1960s! We spent the week learning about famous musicians of the 1960s, including The Beatles, which inspired us to perform 'Yellow Submarine' as our special song for the coronation celebration! You can see some of the amazing learning which took place this week below!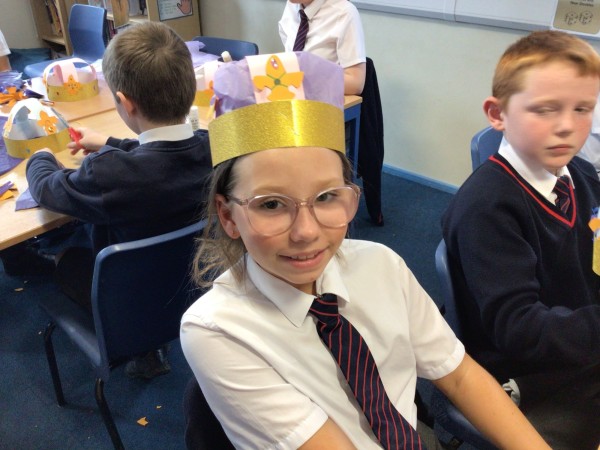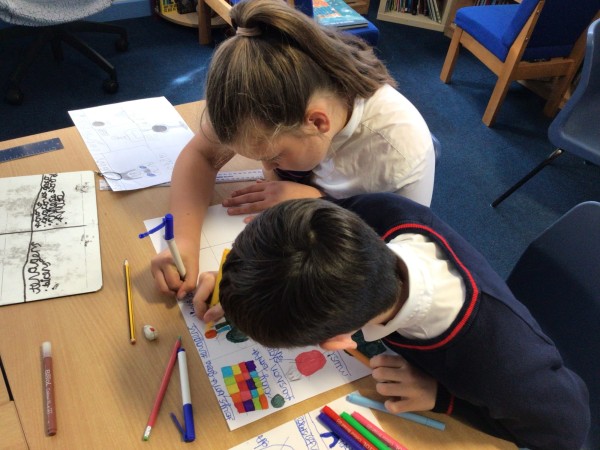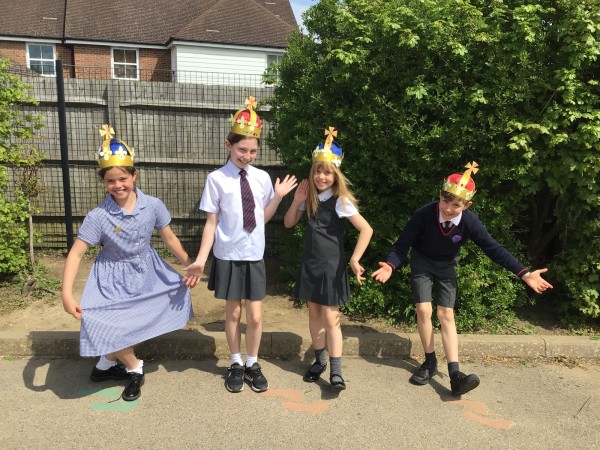 Ancient Egyptian Day!
Year 5 have had a brilliant start to Term 5! We enjoyed learning about how to communicate in the Ancient Egyptian language (hieroglyphics); having a tour around some of the countries in Africa and learning a fun song! The children wore fabulous costumes, as you can see below!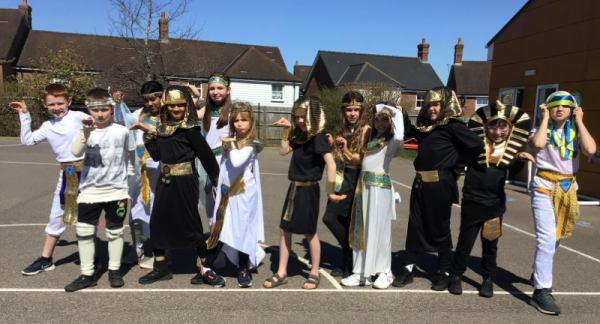 Professor Bubbleworks - Science Week!
We are having a wonderful week exploring 'Connections' within science! This week, Professor Bubbleworks was back to visit and Year 5 were able to complete learning around static electricity, plasma and creating electrical circuits using their own bodies! We loved learning lots of exciting new scientific facts!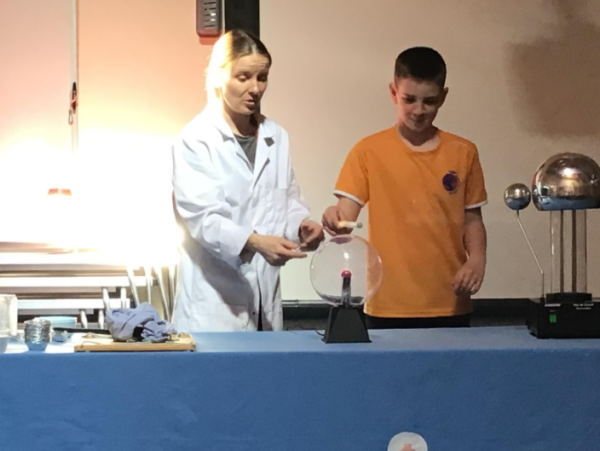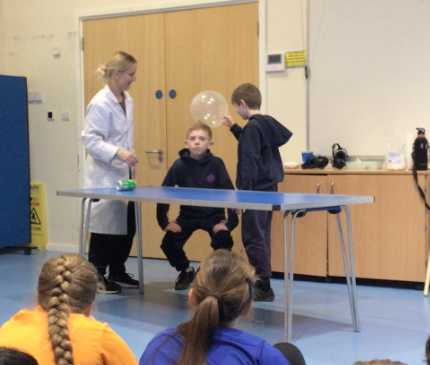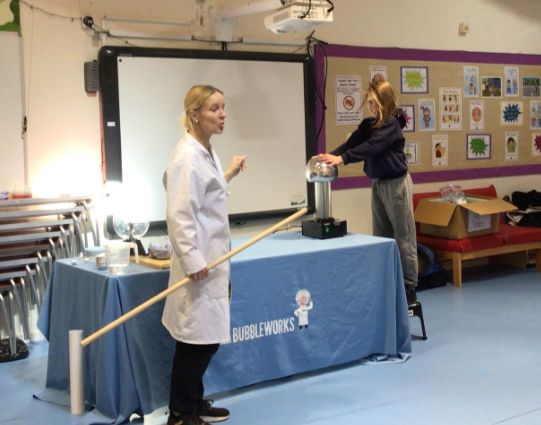 Performing Arts Workshop!
Year 5 had the fantastic opportunity to learn new drama, dance and singing skills with a secondary school drama teacher! The children loved learning songs and dances from Matilda the Musical and performed them incredibly well! Here they are getting into character!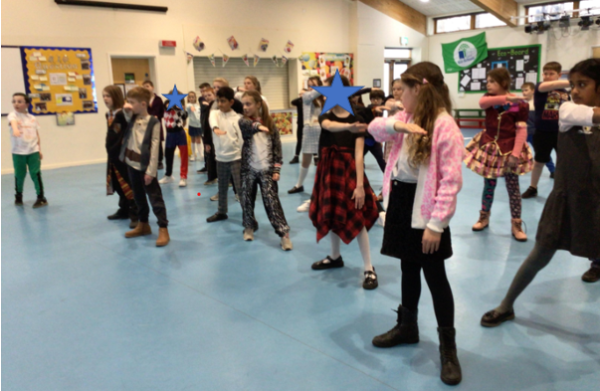 Spaceport Live Lesson!
Today, Year 5 were able to take part in an amazing lesson about Spaceport and the rockets they will be launching from Shetland! The children loved watching the demonstration of how rockets will be launched and learning about how Spaceport are bringing the UK to space!

Outdoor Learning
Year 5 have had a fantastic week of experiencing outdoor learning! They made the solar system out of fruit to see the enormous size differences between the planets and used toilet roll to see the scale of our solar system!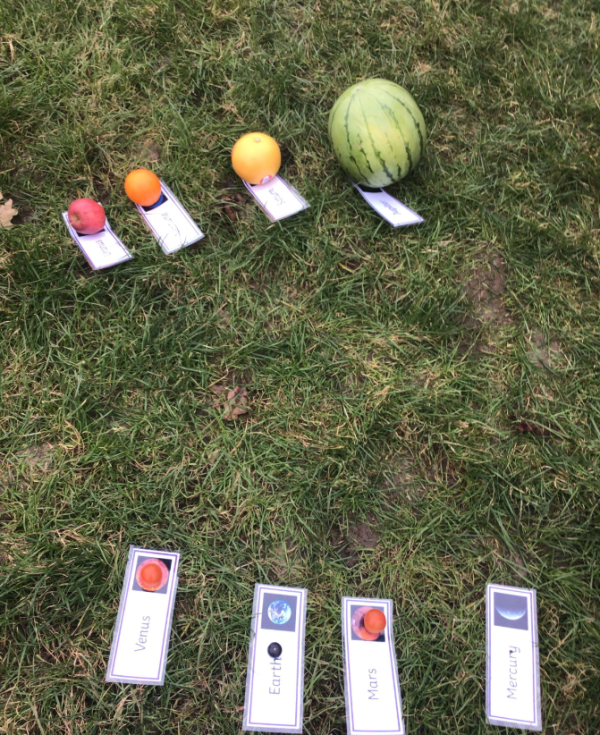 Astronomy Roadshow
Year 5 had a fantastic time inside the Astrodome today! We were able to see and feel real space rocks and watch an exciting planeterium show! We loved watching the stars and learning all about the constellations and phases of the moon.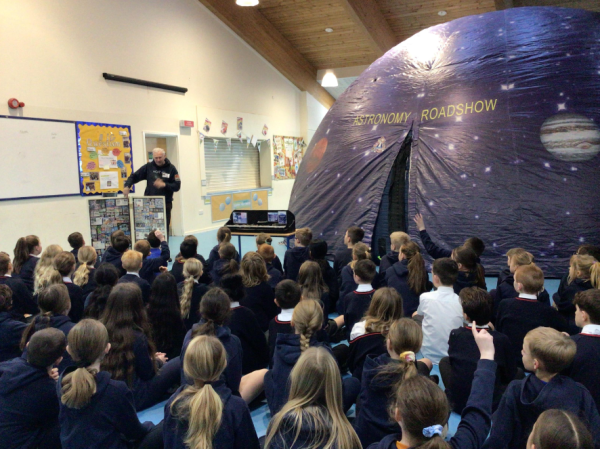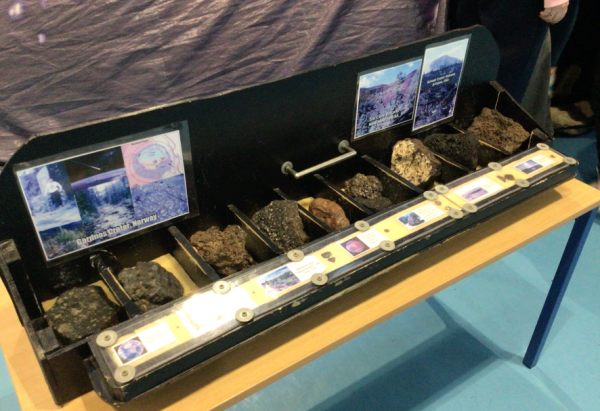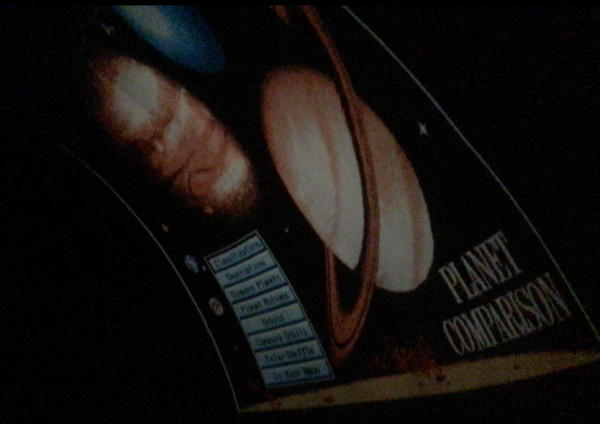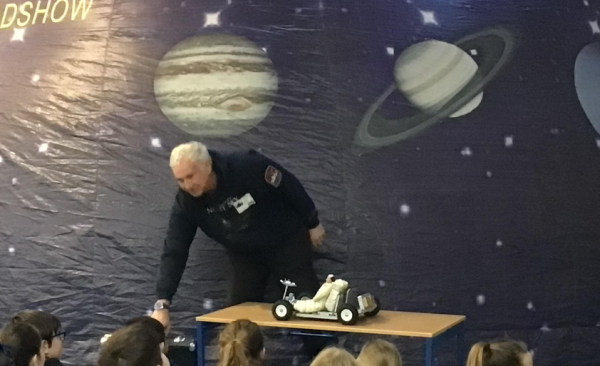 Christmas Carol Performance
Year 5 have been learning Mary's Boychild by Boney M and did a beautiful performance together, which you can see below!
Protect our Planet Day 2022
Today, Year 5 learned all about COP27 and the importance of protecting our planet! We read a wonderful story together - Fred and the Fantastic Tub-Tub and then went on to recycle plastic into musical instruments! Below are some pictures of the children making and playing their instruments!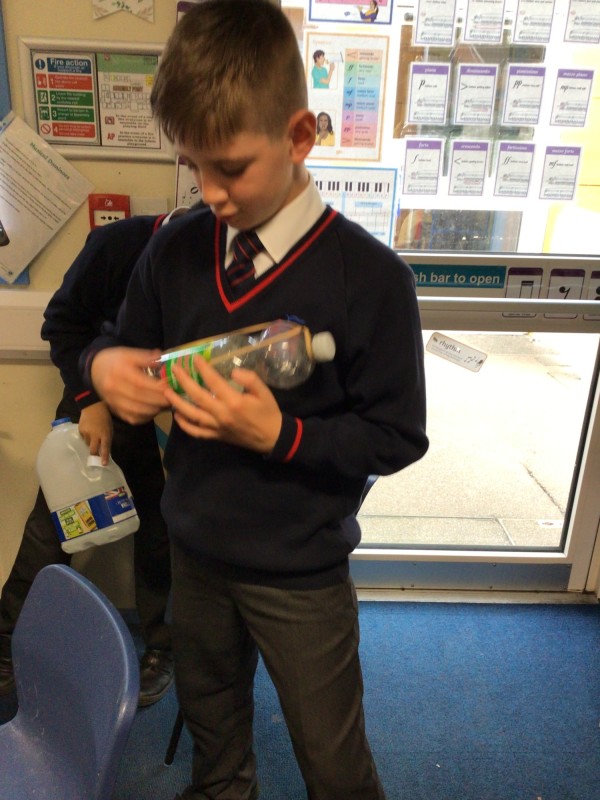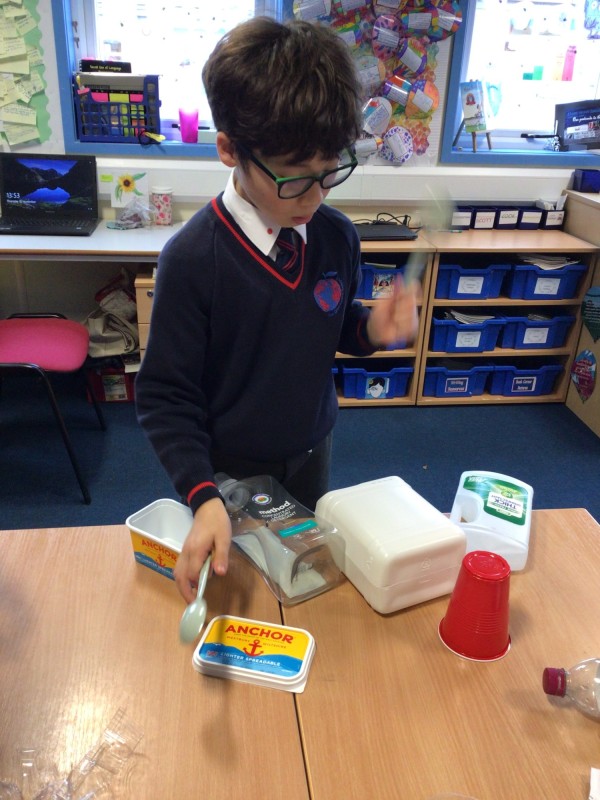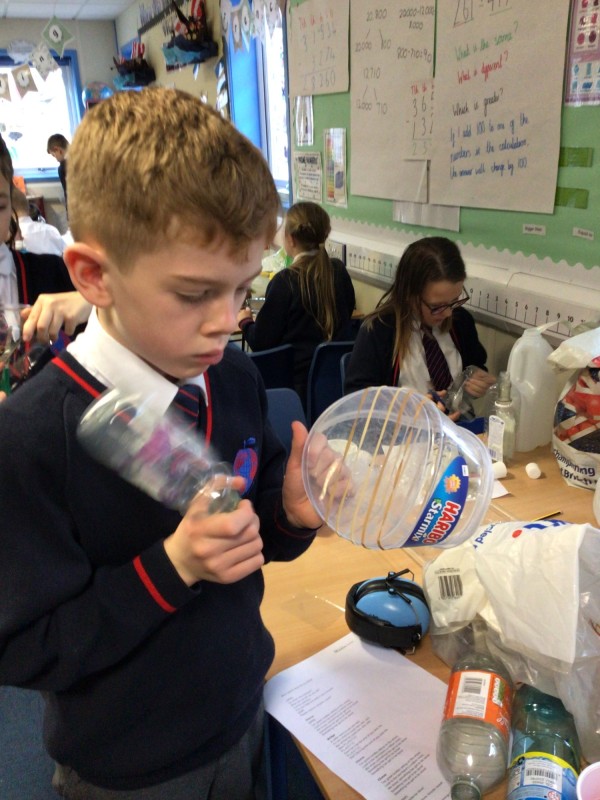 Viking Day!
This week, Year 5 had lots of fun during Viking Day! We were visited by a time travelling Viking who taught us all about his life and adventures! The children experienced how to write in runes, played Viking games, learned how to make a shield wall and immersed themselves into the lives of the Vikings!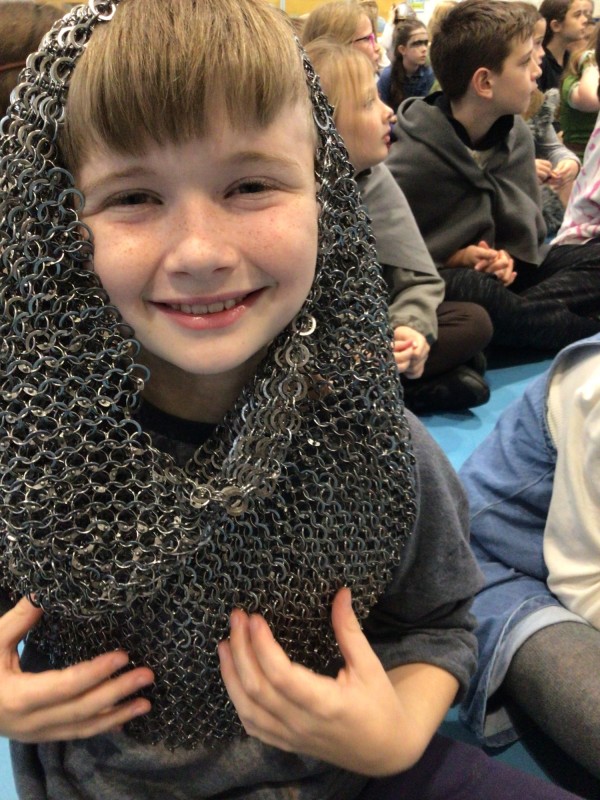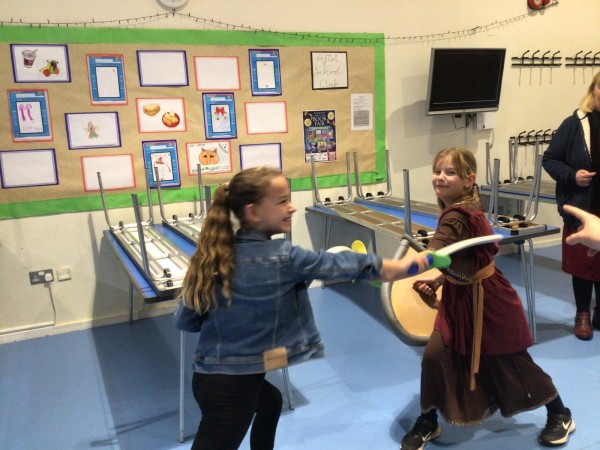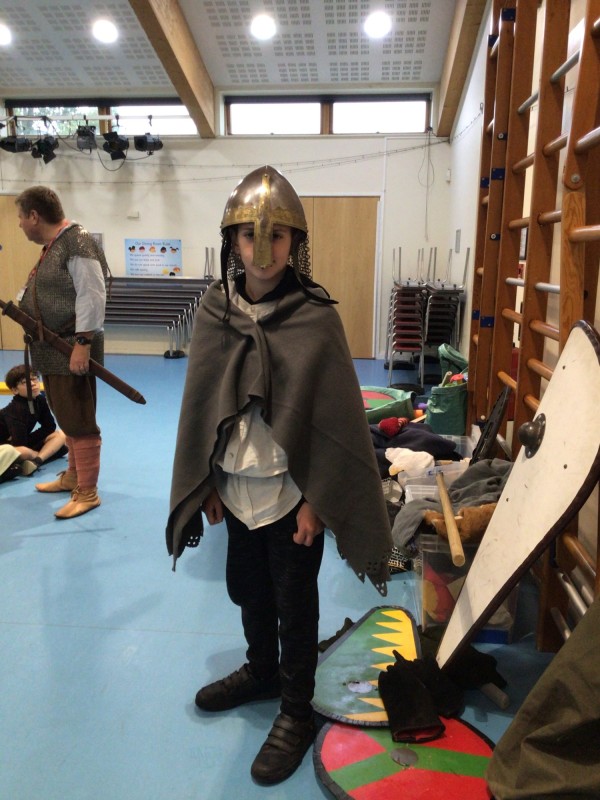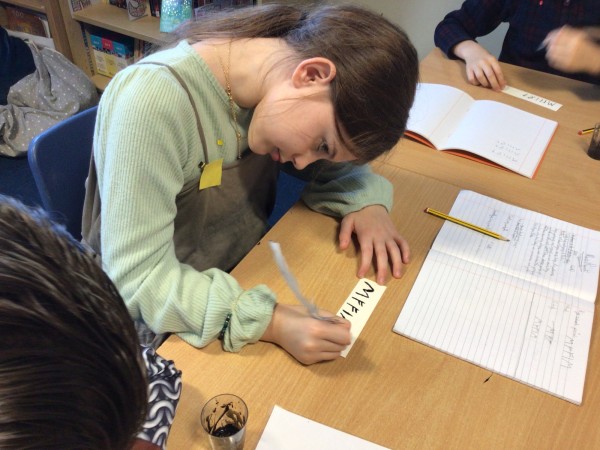 DT Bread Making!
Today, Year 5 have learned how to prepare, knead and bake bread! We learned about how the Vikings used grains and made bread daily. We then learned about modern farming, Fairtrade and where our food comes from!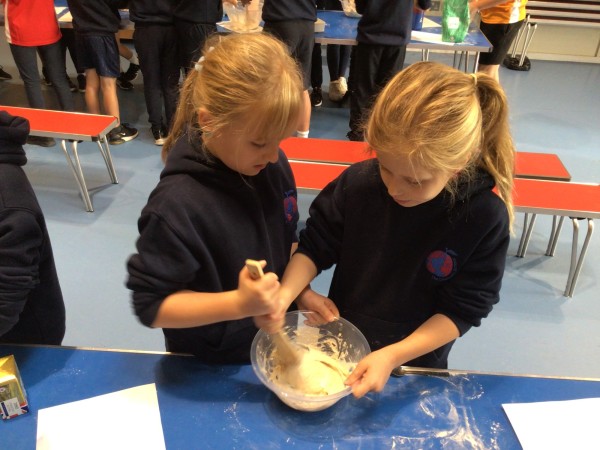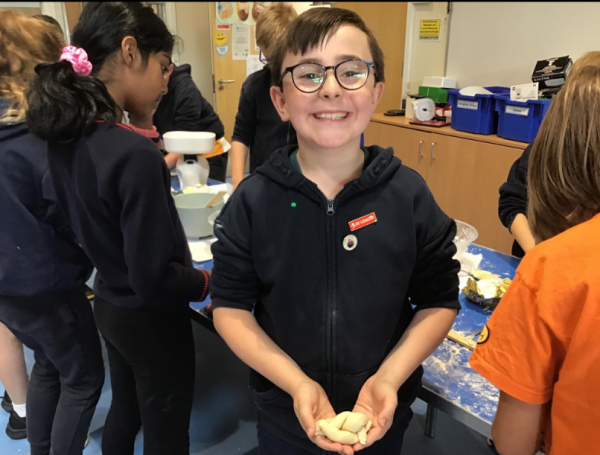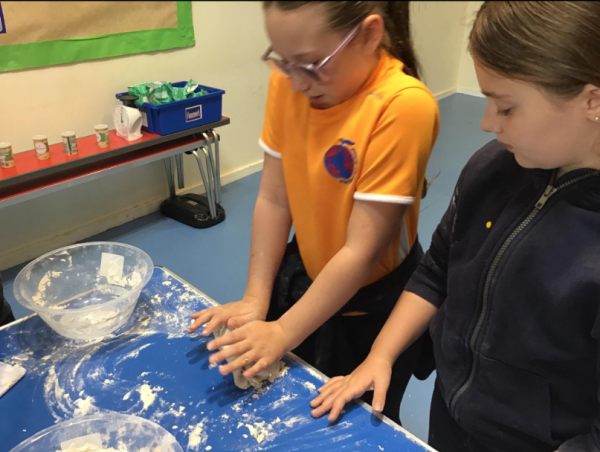 Viking Longships!
This week, Year 5 have recreated the most popular form of Viking transport; longships! They had a fantastic time learning about how longships were used and what parts they contained. They then spent time designing their own longships and then created them out of recycled materials. We think they look amazing!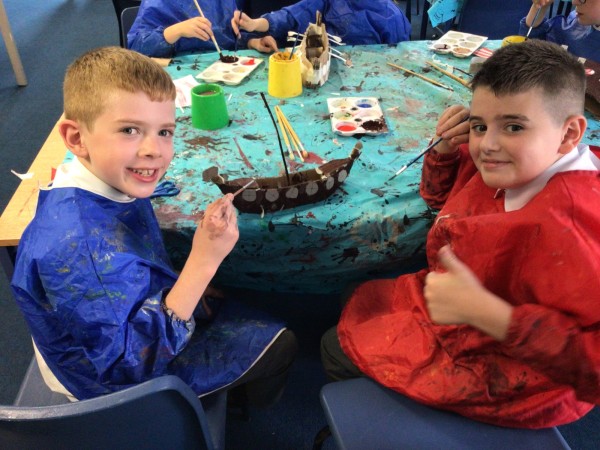 Personality Parade
As part of our wonderful English learning, the children have been learning all about the 'Sunflower Sisters'; an excellent book all about self-esteem and acceptance of ourselves. Our learning culminated in a 'Personality Parade' today, where the children were able to show off clothing that makes them feel special. They all put in so much effort and we saw an amazing array of outfits, from traditional cultural clothing to club uniforms! Well done Year 5!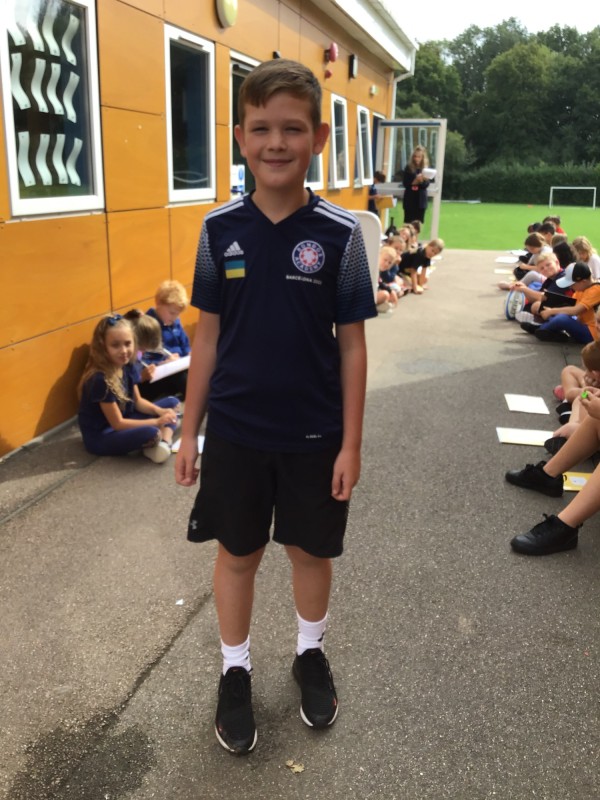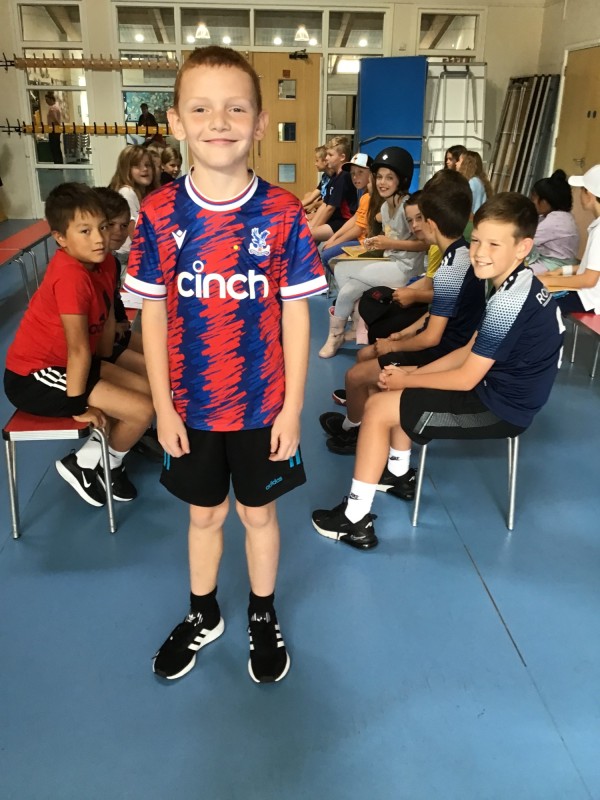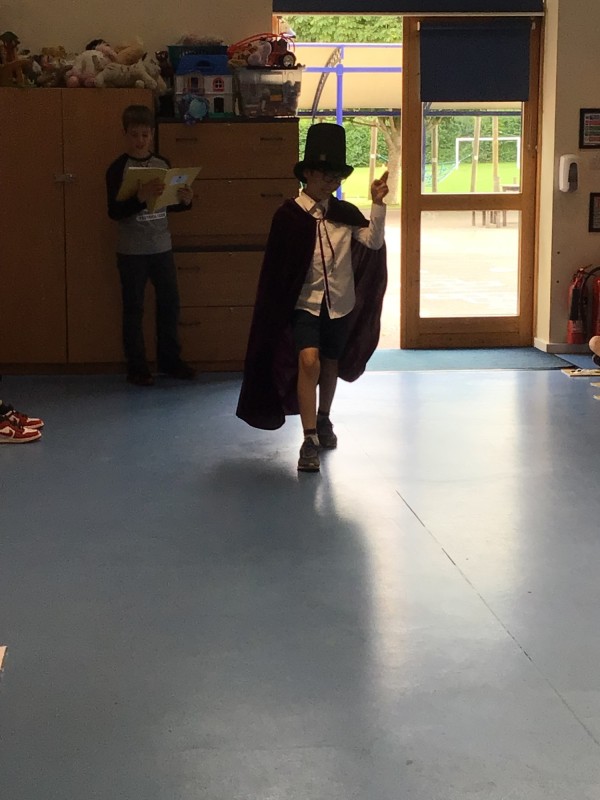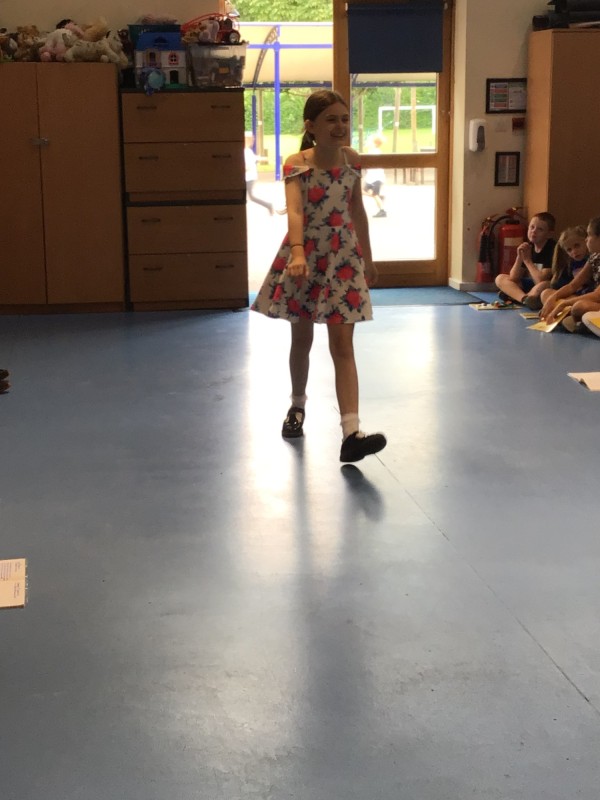 Learning in 2021 - 2022
Ancient Egyptian Day
Today, Year 5 had the opportunity to dress up as Ancient Egyptians and take part in different activities! They made a cucumber dip called Salatet Zabadee; they learned all about the River Nile and they created their own mummies! Year 5 had lots of fun immersing themselves in our topic!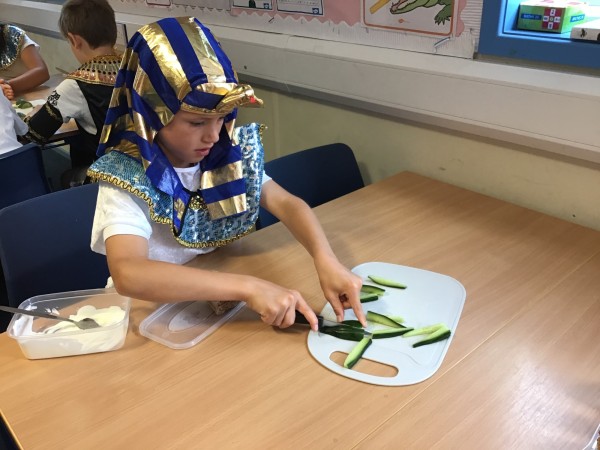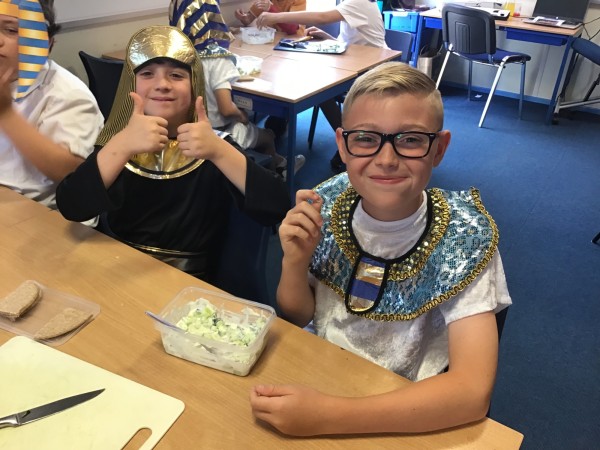 Wildwood
This week, Year 5 had lots of fun at the Wildwood Trust! They were able to take part in an interactive session all about the life cycle of different plants and animals. Year 5 had a fantastic day and enjoyed seeing all of the animals!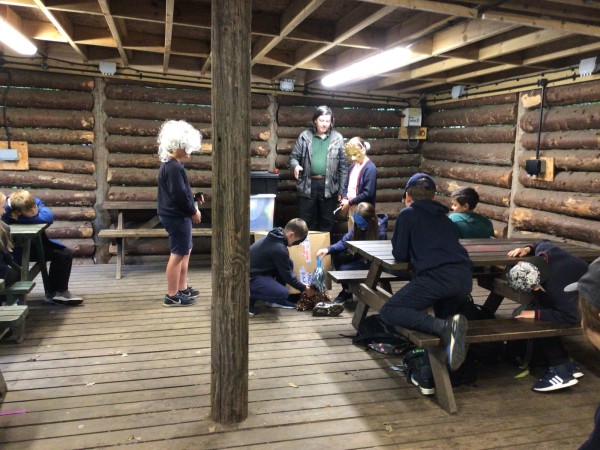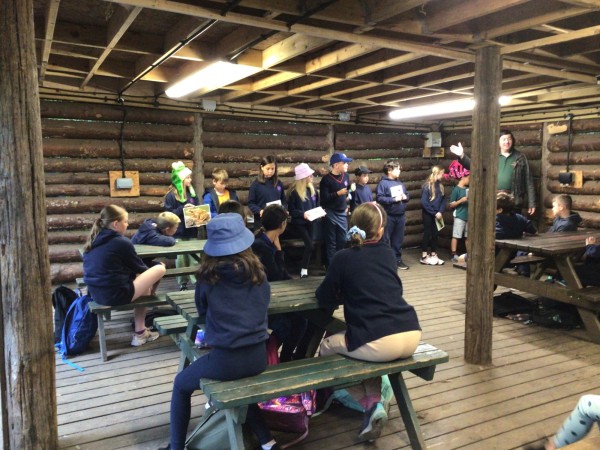 Jubilee Week!
This week, we have been celebrating the Queen's Platinum Jubilee! Each year group has been focusing on a different decade of the Queen's reign; Year 5 have been learning all about the sixties! We have learned all about the fashion, art and music of the era and had lots of fun studying Andy Warhol; singing a medley of Beatles songs and creating our own sixties inspired clothing! Below are some photos from our exciting week!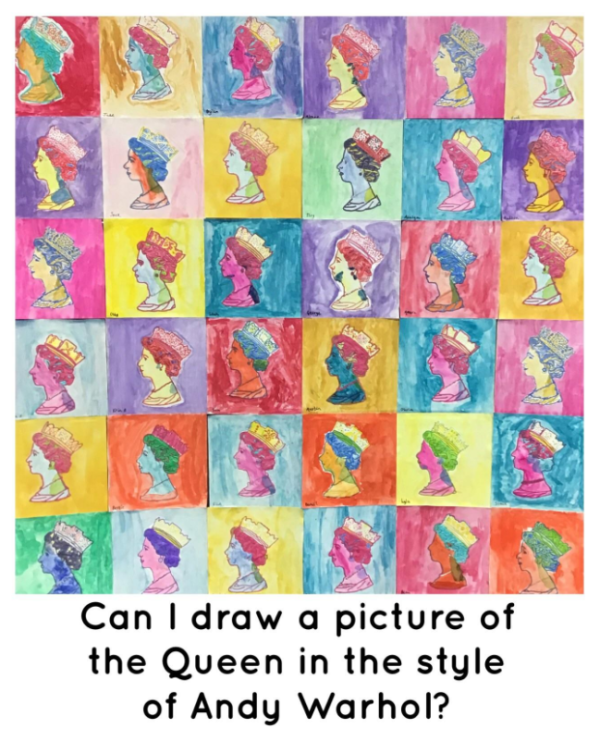 Cricket!
This term, Year 5 have had the wonderful opportunity to work with a cricket teacher! They have been enjoying learning all about how to play cricket through lots of fun games!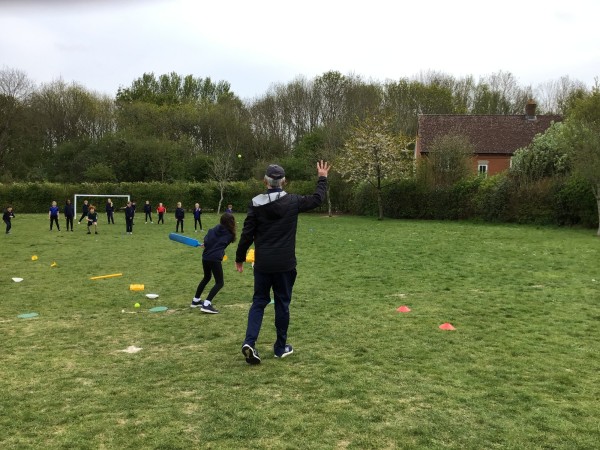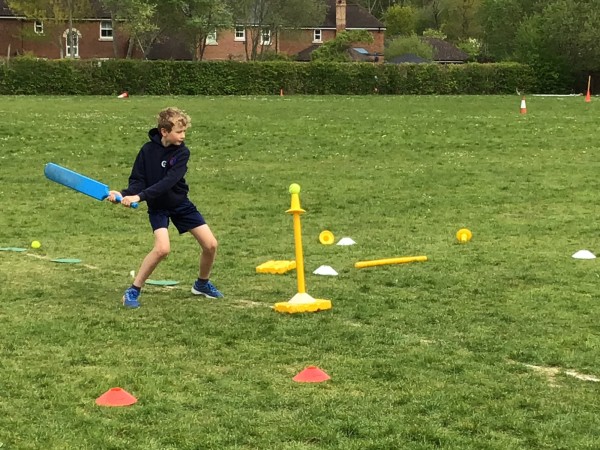 British Science Week!
We have been having lots of fun this week learning about how we can travel to Mars! We had a fantastic time testing out different materials for our capsules and making parachutes! The children have even made their own capsules in their groups, ready to travel to Mars!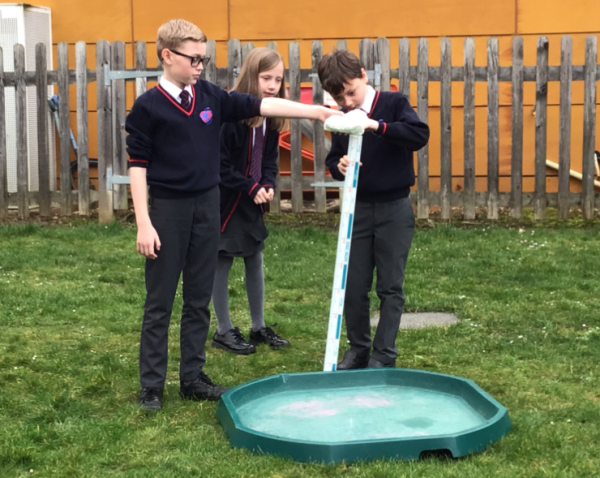 Astrodome!
Year 5 were amazed by the spectacular Astrodome today! We had a brilliant time watching the space show and learning about the different constellations, the planets and the moon!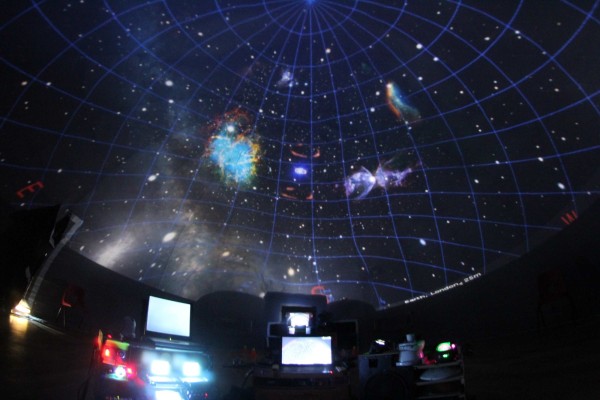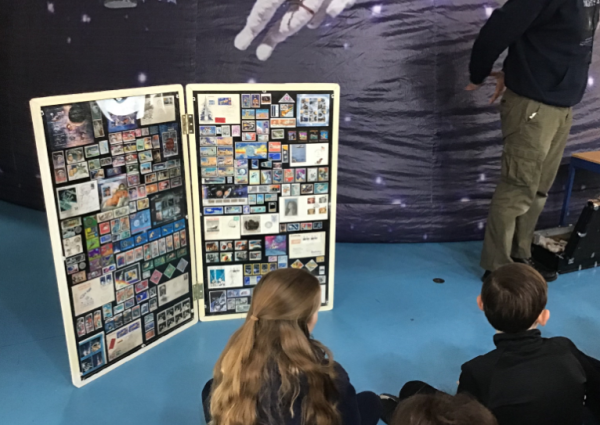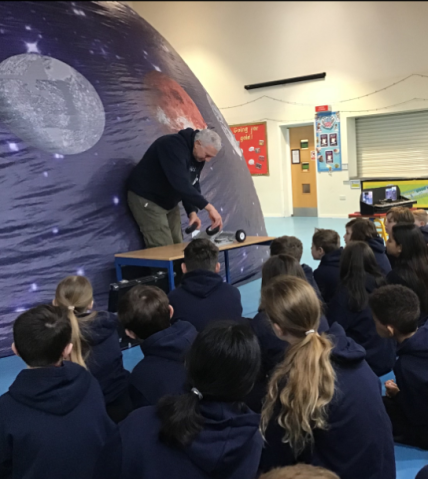 Geography
Year 5 have been enjoying learning about rivers this term! This week, the children learned how and why a 'V-Shaped Valley' is formed, due to erosion. Below are some examples of their beautifully drawn diagrams!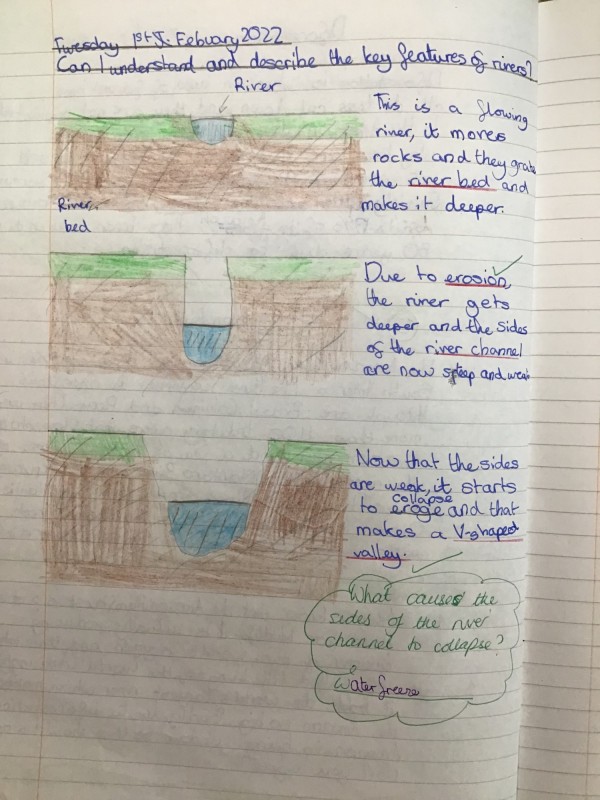 Computing!
Year 5 have recently had lots of fun, learning about MBots. They used their previous skills that they learned using Scratch and built on this to programme their MBot! The children used block code to create an algorithm so that their MBot could move, flash lights and play sounds. They showed great perseverance whilst debugging their codes to make sure it all worked!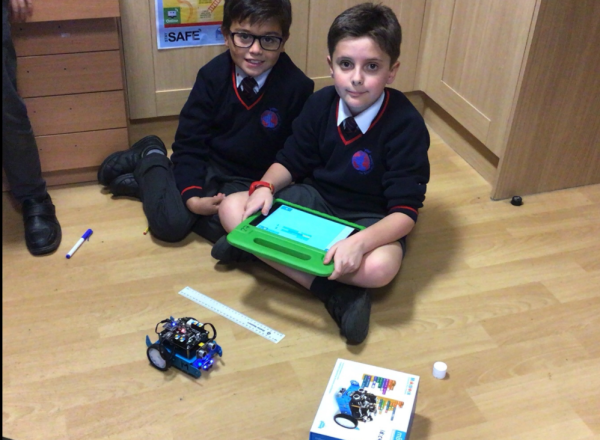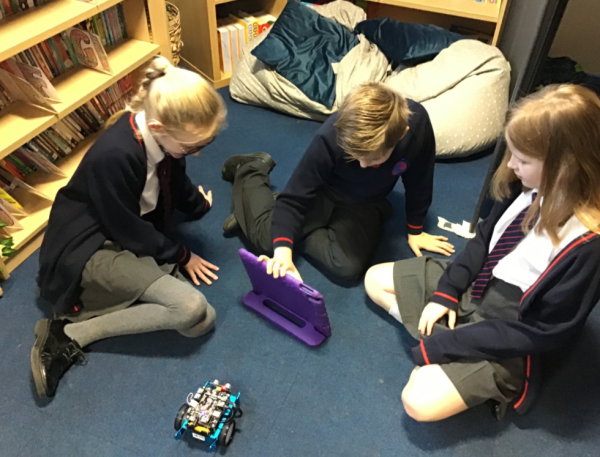 The Explorer
Year 5 have come back and enjoyed a fantastic day to launch our new book: 'The Explorer'. We spent the day recreating a page from our book, using four different types of media. Here are a selection of fantastic images that the children created!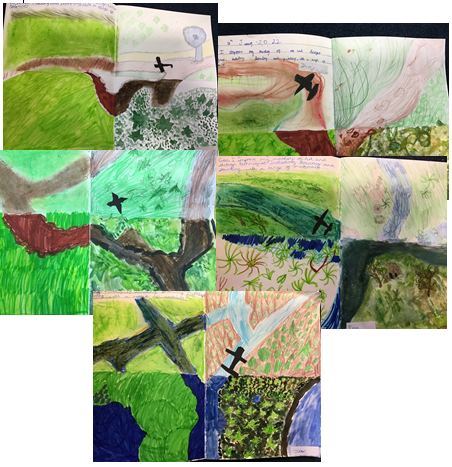 Christingle
Year 5 had a lovely afternoon taking part in the Christingle assembly. They spent time the day before learning about the meaning behind the Christingle and creating their own.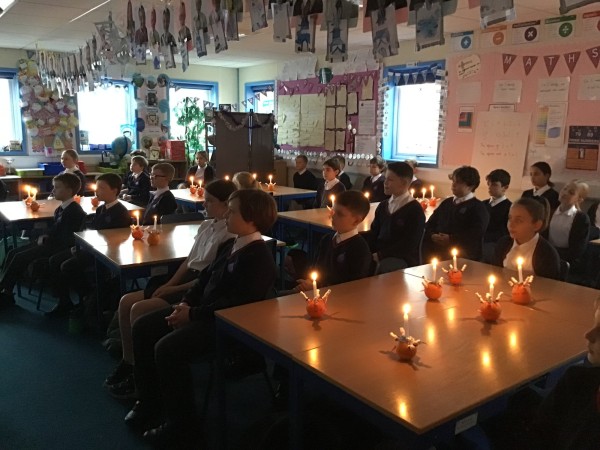 Viking Art
Over this term, Year 5 have been creating Viking inspired brooches. They learned about the different styles of art and how Vikings used to decorate their clothes and jewellery. Here are two examples of their brilliant finished pieces!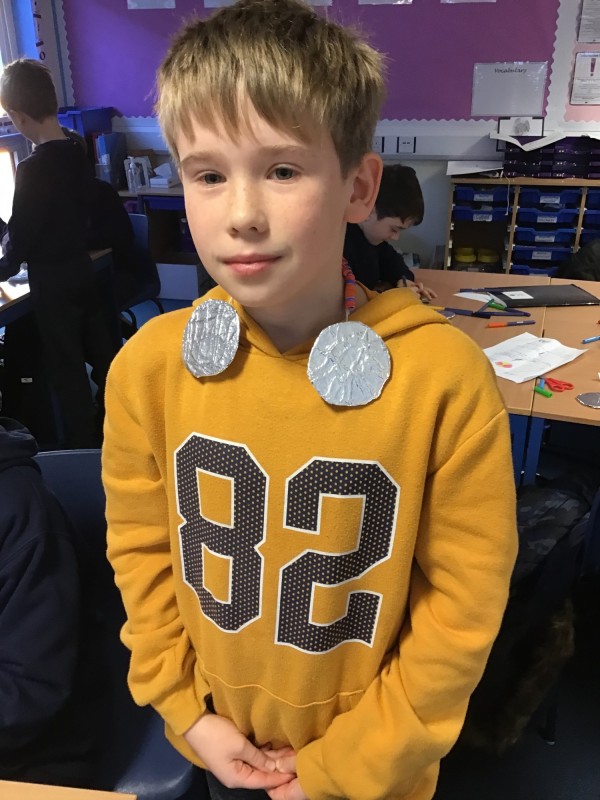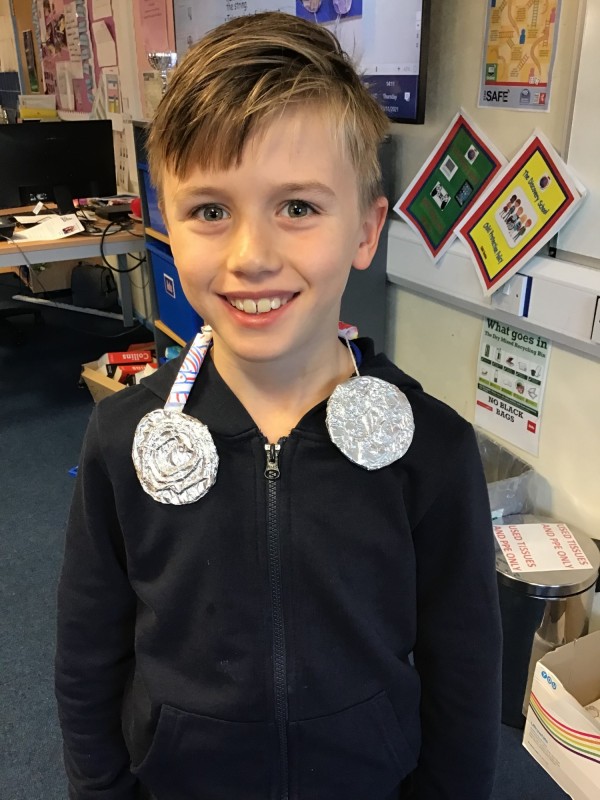 COP 26!
Today we have been learning about climate change! Year 5 are very passionate about this important issue and today we took part in an assembly from four leading professionals in STEM careers. The children enjoyed learning about how they could help the planet and even had one of their questions answered on the live Q&A.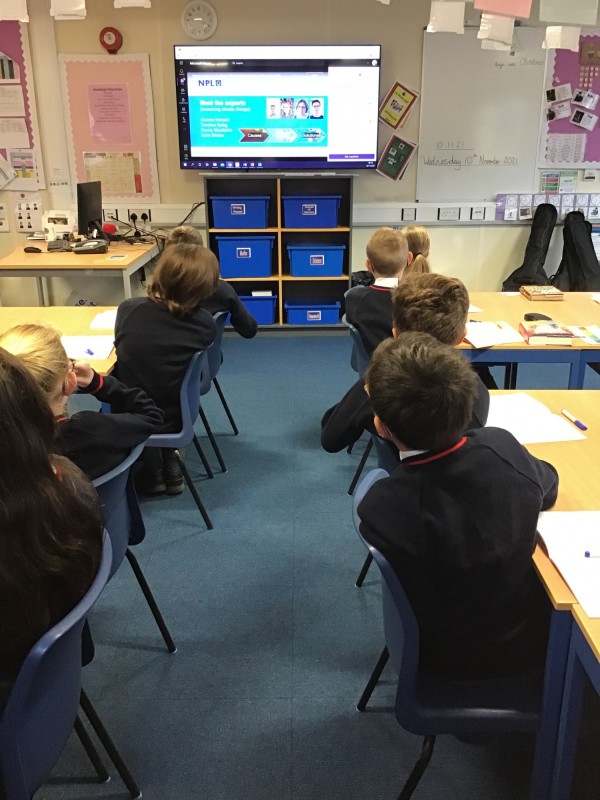 Amazing Science!
The pupils in Year 5 have been learning about states of matter in science. They were able to explain  the differences between the different states of matter and separated items into different categories. Here they are showing how solid, liquid and gas particles behave!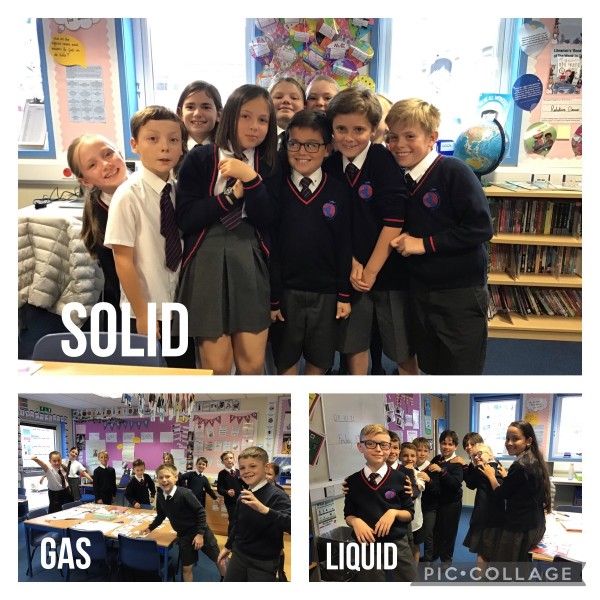 Computing
Year 5 have had lots of fun recently, learning coding! We used Scratch to create conversations between characters and play musical instruments! The children showed great persistence, as they encountered problems and debugged their code! Here is an example of one child's work!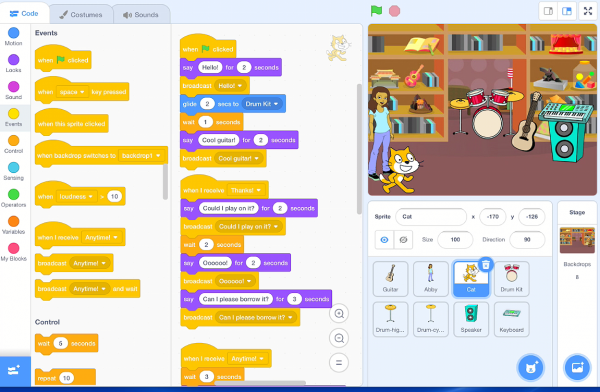 Amazing Art!
Year 5 have been creating beautiful artwork and exploring the use of watercolours. This artwork has been based on a drawing of a garden in the book 'How to Live Forever'. The children enjoyed trying different mediums to create their picture and even created their own viewfinders! Have a look at some examples of their lovely paintings below!