Supporting Parents with Self - Isolation and Home Learning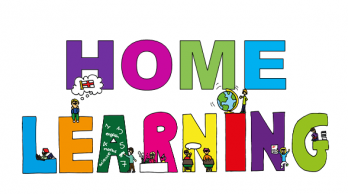 Self-Isolation Learning
Whilst your child is self-isolating, and providing they are well enough, their class teacher will continue to ensure that they have full access to their learning at school.  This is to ensure that they do not miss out on important parts of their learning whilst they are away from school.  Learning tasks will be uploaded to Class Dojo (English, Maths and one topic task) and when the children have completed their learning they will be able to upload their learning for their class teacher to see. Teachers will then provide feedback to all children. For those who do not have access to a digital device, work can be provided for you in a paper form. 
As well as providing support for the children, we also recognise the demands that Home Learning may have upon you. Below is a selection of websites which may help you to support your children in some of their learning. Your child's teacher will also provide support and advice too. Additional information and guidance can also be found on your child's year group pages as well as on the Home Learning section of the Pupil Zone. 
---
Explaining the Coronavirus to your children
An excellent Ebook has been written for primary aged children explaining to them what is currently happening in the world regarding the Coronavirus. It looks at social distancing, the closure of schools, what hospitals/governments are doing to help stop it, as well as explaining ways of dealing with feelings of being at home. It also explains what will happen once the lock down has come to an end.  It has been illustrated by world renowned illustrator Axel Scheffler, who normally illustrates Julia Donaldson books. Below is a downloaded version for you. It is also available at: https://nosycrow.com
Support from the Department for Education(DfE)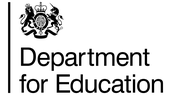 In addition to the home learning that we are already providing for our children, the DfE have been working with several different bodies to provide further educational resources which can be used at home.
The first body is the BBC, who have created daily lessons for all children. They are made up of daily English and maths tasks, as well as a weekly dip into other subjects such as science, geography and art.
 https://www.bbc.co.uk/bitesize
The government has also been working with the Oak National Academy. This brand-new enterprise has been created by 40 teachers from some of the leading schools across England, backed by government grant funding. It will provide 180 video lessons each week, across a broad range of subjects from maths to art to languages, for every year group from Reception through to Year 10.
In addition, the DfE have released guidance for parents in how to support and structure home learning during either school closures or self isolation. It's particularly helpful if you have children who are reluctant to engage in some home learning. The guidance is split into sections of:
Structuring the day
Using digital devices 
Reception, Year 1 and 2 children
Years 3 - 6 children
 Click here for more information. 

Support from Virtual School Kent

Virtual School Kent, supports on a day to day basis our vulnerable young children to access their education. During this unprecedented time, they have created a useful booklet with a range of websites and activities you could do at home to support your children with their learning. Take a look as it's an excellent resource. 
VSK support for parents and home learning
 
Maths

Maths Dictionary: A great resource from Third Space Learning which explains terms and concepts for both parents and children.
White Rose Maths: White Rose have created 5 online lessons each week for the children to watch and then some suggested activities which the children could do. These videos are also really informative for parents too as it shows the different ways children are taught in maths.  Click here to visit the website.
Gareth Metcalfe Primary Maths 
Each day, Gareth puts up daily math learning task for children in KS2. In each video he explores a big mathematical idea in small, easy-to-follow steps and a range of independent tasks are set for children to complete. A new learning module is posted every day at 9am. It's also completely free! Click here is visit the website.
---
English

Audible:    https://stories.audible.com/start-listen Audible are offering their service for free during school closures. They have a range of audio books and songs for the children to listen to. 
Phonics Play: https://www.phonicsplay.co.uk/ Many of the EYFS and KS1 children will be familiar with Phonics Play as we often use it in school. They have provided parents with free access during the period of school closures. To access the website you will need the user name of: march20 and the password of home.
World E Book:   https://worldbook.kitaboo.com/reader/worldbook/index.html#!/   This website has free access to over 3000 books which would help with any topic related learning. You do have to register to gain access to the books.
Oxford Owl:  https://home.oxfordowl.co.uk/books/free-ebooks/  Free access to a 100 eBooks. 
Sir LinkaLot: This app has been recommended by one of our families at school. Its an award winning SPaG based app which children can work through. It's been written alongside Suzie Dent - the lexicographer from Countdown. Normally it is a subscription app, but during the current school closures they are offering free access to it. To gain a free access code please go to: https://www.sirlinkalot.org/
---
Wellbeing and Physical Activities

Cosmic Yoga:  https://www.youtube.com/user/CosmicKidsYoga   Many of the children will be familiar with Cosmic Yoga as we often use it in school.
Super Movers: https://www.bbc.co.uk/teach/supermovers   Another resource from the BBC which helps the children to learn through active activities.
Joe Wicks:  https://www.youtube.com/channel/UCAxW1XT0iEJo0TYlRfn6rYQ  Joe Wicks, of Lean in 15 fame, has created a bank of 15 minute work outs for anyone who may be self isolating. 
Mote Park:  have created an orienteering course for you children to participate in. Instructions of this, along with a map, can be found below. Please do remember and follow the government's social distancing guidance if completing this activity. 
Strictly Dancing with Oti Mabuse: Oti Mabuse has created 30 minute dance routines for children to learn at home. They are based around songs from musicals or films. For example she has already created dances for the Lion King, Moana, Minions, Trolls and Wicked. Here is a her link to her Youtube page. https://www.youtube.com/user/mosetsanagape/videos
Kent School Games: have created personal challenges for children. Try to get the children to complete each activity daily, recording their results as they go. They should see that each time they do it, they get better each time. These challenge card and activities can be found below. 
Obstacle course: You could get your children to make an obstacle course either inside or outside. They could do activities such as jumping over a flower pot, going through a cardboard box, dribbling a football, bunny hopping over a bench and weaving in and out of a line of chairs. They could time themselves each time they do the course, can they improve on their times each time they play?
Circuits: Children could design a small circuit workout for themselves. This can be done both inside and outside. An example of some child friendly circuit activities can be found on the following website: https://www.twinkl.co.uk/resource/nz-pe-1-fitness-challenge-cards You can use the free Twinkl access code below to access these cards.
Sport England:  https://www.sportengland.org/stayinworkout have produced tips, advice and guidance on how to keep or get active in and around your home
Kent Sport.Org: https://www.kentsport.org/coronavirus/ have collected a range of resources to help the whole family stay active during the coronavirus lock down. 
---
General Learning and activities

Out of the Ark - Music: Click here  Out of the Ark have created a selection of songs for children to learn and join in with whilst at home. Each week they release 7 new songs for the children to learn. We often use their music as part of our school assemblies. 
Science with Maddie Moate: https://www.youtube.com/user/maddiemoate  Maddie looks daily for 30 minutes at a range of Science based activities. So far she has investigated Dinosaurs, Healthy Bodies, Space and life in our gardens. She is joined by her friend Greg too. 
Blue Peter Badges: https://www.bbc.co.uk/cbbc/joinin/about-blue-peter-badges There are a range of Blue Peter badges that the children can work towards whilst being at home. When they have completed the tasks, the children need to send their evidence by post to Blue Peter. 
Crest Awards: https://www.crestawards.org/crest-star For children who love their science and technology, this maybe an award they might like to gain. It consists of 8, 1 hour projects to take part in. It costs £1:00 to join the award. 
Collins: https://collins.co.uk/pages/support-learning-at-home have created a range of free resources to support home learning.
Twinkl: https://www.twinkl.co.uk/  Twinkl is another great website which you can download a range of resources and booklets.  
 https://www.twinkl.co.uk/resources/parents They also now have a parent hub which allows you to download free resources from. 
TTS:  https://www.tts-group.co.uk/home+learning+activities.html
This education site has developed home learning booklets for parents, which are also free to download. They have a range of activities from across the curriculum for the children to work through. These books are available for EYFS, KS1 and KS2. 
National Geographic: https://www.natgeokids.com/uk/  An excellent website for finding out facts about the natural world.