The Prime Minister Visits Us!
7 Jun 22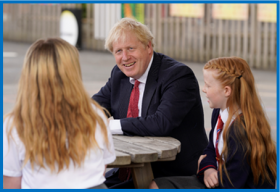 On Monday 20th July, we received a visit from the Prime Minister! 
It was a very exciting day for all of the children that were in school.
The Prime Minister stayed for an hour and a half and was given a tour of the school by our Head Girl, Isabelle Garland. Isabelle did a fantastic job and was a superb representative for our school.
During his visit, the Prime Minister attended our EYFS graduation and listened to our Year 6  children sing their 'Leaver's Rap'!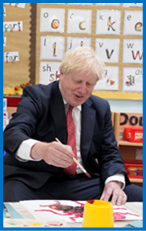 Whilst it was a memorable day for the children and staff who were in school, we were very sad that not all of the children could be a part of the day. The Prime Minister was however keen to pass on his very best wishes to those children that were not able to be in school due to the Coronavirus pandemic.